Four Activities for a Memorable Halloween
   Halloween is the early herald of the holiday season, a pleasant break from the drab of all that first semester homework and an opportunity to gouge on guilt-free candy. Though it may fall on a Monday this year, there's plenty you can do to make this Halloween the most memorable yet. 
THE PUMPKIN PATCH
   According to Sophie Morales (11), a pumpkin patch is a good place to start. Often confused with its urban parking lot relative — a few pumpkins piled on parking spaces with decorative hay bales scattered around. a "real" pumpkin patch lets you "pick pumpkins straight off the vines they grew on." This year, she plans on visiting Tanaka Farms, an Irvine farm complete with tractor rides, food vendors, and an enormous cannon that sporadically fires pumpkins off into the surrounding hills. After lugging your pumpkin home, the possibilities are endless: hold a carving contest with friends, bake a pumpkin pie with your family, or, as Morales suggested, "smash it." 
TRICK OR TREATING
   If you're feeling nostalgic, you could give trick or treating a try. Dress up with some friends and go roam the streets looking for candy — if not to knock door to door, then at least to see the decorations. Ask around for the most bountiful neighborhoods, hold a competition to see who can collect the most candy, or take some young relatives out for a night they'll remember — you'd be surprised how much fun you can have. 
HALLOWEEN THEMED AMUSEMENT PARKS
   If you're looking for a true Los Angeles classic, Universal Studios' Halloween Horror Nights is open with a vengeance this year. Jackson Mancilla (11), who already visited with some friends, reports this season's setup is "better than ever" since the park finally eased their covid restrictions. At the "Nope" tram ride, his favorite attraction, you get to walk through a scarily-accurate rendition of the movie set — an experience that secured Horror Nights' position as his favorite halloween-themed park. The only thing scarier, he suggests, is the "seizure risk" Knott's Scary Farm poses to all those who brave its strobe-light spam.
GHOST PHOTOSHOOT
   If you'd rather stay close to home, consider having a ghost photoshoot with a friend. The premise is beautifully simple: take the best photos you can while wearing matching white sheets, then edit them into a montage at the end. It's a part-Halloween outing, part-TikTok post.
   No matter what you end up doing this Halloween season — whether it be as unpretentious as trick or treating or as lofty as shooting pumpkins from a cannon — try to do it with friends and family. What is a holiday anyways, if not an excuse to get together with loved ones? 
About the Contributors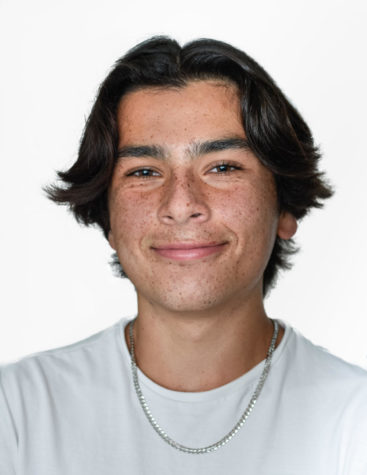 Sean Toomey, Staff Writer
Sean Toomey is a staff writer at Signals. It's his first year in journalism, third year on campus, and 13th year as an impassioned author – from the first Pre-K crayon scribbles to his columns in the paper, he has always wanted to share his enthusiasm for writing with the world. He spends more time at the beach than at home and runs on West High's cross country team and caffeine.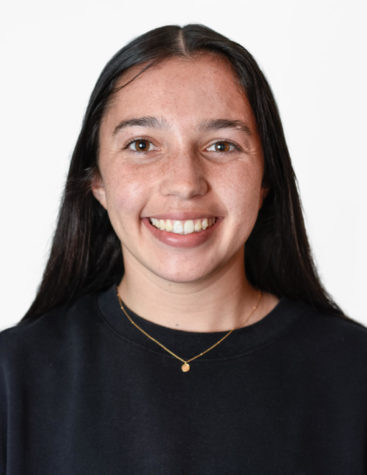 Sidney Hinks, Staff Photographer
Sidney Hinks is a first-time freelance photographer for her final year at West. She is excited to capture the best moments of our high school careers. If you don't see a camera in her hands, she is likely on the field playing soccer or lounging with her two dogs.