Why Golf is Important: West's Underappreciated Achievement
   If you ask someone to name a sport, chances are "golf" isn't their first thought. But West's golf team is full of endurance, strength, despite the sport often being overshadowed by other high school sports teams. Golf may appear to require less brute strength than other sports; but in reality, it takes an extreme amount of both physical and mental capability. 
   One of the key reasons golf seems to be less popular than other sports is the lack of brute strength required for the activity. But compared to football or basketball, golf takes an equally extreme amount of both physical and mental capability. According to Varsity player Micah Taw (11), golf is a sport that needs pure "skill, precision, and patience" in order to play. Most practices focus on three key aspects: driving, chipping, and putting. 
   The driving range is where the big swings occur. Players improve their accuracy and distance by taking full, concentrated swings. Chipping is the area in which players develop smaller swings in order to focus on approaching the green. Putting is the action of taking small strokes in which golfers hit the ball very carefully. 
   Putting may seem like the most trivial aspect of practicing, but Taw insists that it is more critical to the sport than it seems. He states that since the majority of strokes come from putting, "it is the most important part of golf and requires the most patience and practice to master."
   Other than the need for pure mental determination, West's golf team has a maximum of seven people on a roster per match with no substitutions. This, and the fact that each player needs their own transportation to and from matches, are large  indicators on why the sport is less sought-after. According to varsity captain Yvo Galvez (12), throughout the COVID-19 pandemic, the numbers of golfers around the world had increased dramatically. For this reason, he believes "that [the] team will grow in the near future with more upcoming golfers."
   For Galvez, an average everyday practice would include working on things that enhance their teams "never ending growth." This includes skills that they aren't confident about, which enhances the physical and mental aspects of the sport. They try to play at the golf course once a week in order to "dial in [their] course management skills and transition what [they] learn onto the course." Their practices usually run for two hours or longer, with some players staying longer in order to prepare for upcoming matches. 
   The team's pure dedication and passion for golf is a result of the outgoing players and coaches working hard at every practice and match. According to Taw, Coach Oshiro kicks off every match with his infamous catchphrase:"Play well, have fun, and play fast!" Taw expressed that "these words are ingrained in [his] mind and are also good words [he] can apply to other sports." Oshiro finds coaching the sport fun because golf is "a lifelong sport you can do for the rest of your life." He also believes that playing golf builds great character, as it is "based on etiquette, integrity, and honesty."
About the Contributor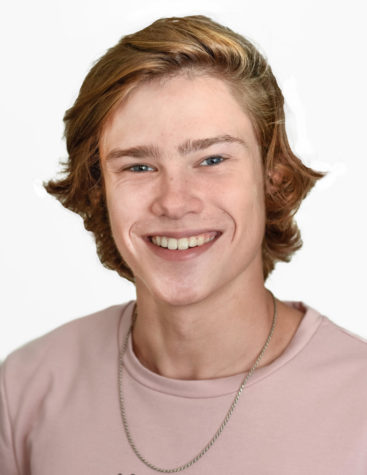 Anthony Parker, Staff Writer
Anthony Parker is a junior and it is his first year being a staff writer for Signals. He is very enthusiastic to learn more about the art of writing and journalism. Beyond West High, Anthony loves to hang out with his friends and enjoys getting exercise. He one day aspires to be a filmmaker, rooted from his passion for movies and television.