WDAAM Dominates at WCE Nationals
   With a roaring audience echoing across the arena, West Drill and All Male (WDAAM) gave it their all at West Coast Elite (WCE) Dance Nationals, bringing home the title of National Champion on March 11.  
   WCE Dance Nationals is a two-day annual competition where dance teams from across the country showed off their complex pieces in an effort to come out on top. Expectations ran high for West's Small All Male, Small All Female, and Small Lyrical teams, especially considering All Male's previous first-place win at 2022's WCE Nationals and an undefeated title from the culminating season.  
   March 10 began with Small All Female and Lyrical. Despite being intimidated as they watched their competitors take the stage, West's performers focused on replacing their worries with a strong mindset. Co-Captain Molly Paulson (12), who performed for both Lyrical and All Female, described what motivated her while they waited in the wings: "I really want[ed] to dedicate [Lyrical's performance] to this team, channeling that energy of graduation and leaving not just this drill team, not just my family, but also my really close friends."
   All Male Captain Koshi Hashinokuchi (12) shared a similar sentiment for Small All Male's performance on the second day of WCE on March 11. "It's my senior year; it's my last one. So I really have to make sure I put my all into it," he said. With the team's win streak on the line and fierce competition ahead, All Male was determined to showcase their hard work. 
   After last minute run-throughs and pep talks, each of West's teams was called to the floor. With months' worth of early morning practices, the dancers gave each performance their all. 
   Paulson recalled the moments after walking off stage: "I was walking through the hallway by myself and there were three kids. They were like, 'Hey, you! You did so good! We're really huge fans!'" She recounted, smiling, "That meant a lot to me because hip-hop has been the hardest style for me." With the progress WDAAM has strived for since the beginning of the season, Paulson appreciated that it wasn't going unnoticed. 
   In the end, the teams' time and effort paid off. With hands clasped tightly, WDAAM performers huddled together in anticipation for the long-awaited results. The arena erupted into shrieks and applause as All Male secured first place and All Female won sixth. "Ecstatic is an understatement," Co-Captain and All Male member Yuto Neely (12) expressed, "There were so many emotions multiplied [by] how much work we put into it, honestly it was relieving." 
   With two tall trophies in-arm, the team stood in shock as they were handed a hefty $1,000 check. "I was happy to see my teammates happy and our coaches, too. They had a really big smile," Hashinokuchi recounted. "I was like 'Yeah, we did that. We all did that.'" With a monster-themed performance that left the audience screaming in both amazement and fear, All Male left WCE as not only the highest-scoring small all male team but as National Champions for a second year in a row. 
   While All Female's ranking wasn't what they expected, Paulson explained that it wouldn't deter them from doing their best at Miss Dance Drill Team (MDDT) USA: "I think it just motivates us more. Like, we didn't do as great as we wanted, but let's end at least top three!" Especially since they had a great start to the season — placing first at MDDT California — the team is determined to end just as strong.
   As the season slowly comes to a close, WDAAM intends to make every moment count, preparing to take on whoever comes their way at MDDT USA. 
About the Contributor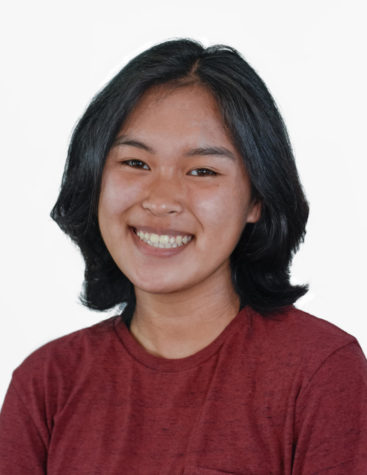 Alexssa Takeda, Co-Editor-in-Chief
Alex Takeda is
West Signals'
Co-Editor-in-Chief. As a rising senior at West High, this is her fourth year on staff. Inspired by the writers around her, Alex hopes to use journalism as a tool to amplify the voices of those in her community. Aside from Signals, she is a member of Girls' Tennis and Drill, and is on Choreo Club board. In her free time, you can often find her journaling, playing video games, or hanging out at Yogurtland.