Figure Skating Champion John Coughlin Commits Suicide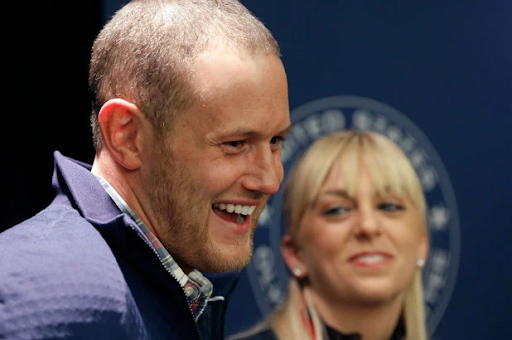 At 33 years old, John Coughlin, a U.S. pairs figure skating champion, committed suicide on January 18th in Kansas City.  This was following his suspension from skating.
In a Facebook post, Coughlin's sister, Angela Laune, wrote, "My wonderful, strong, amazingly compassionate brother John Coughlin took his own life earlier today.  I have no words."
The Kansas City Police Department declined to comment immediately.  However, officers were reported to have responded to a suicide that evening.
Just a day before his death, Coughlin was suspended from skating by the United States Center for SafeSport for sexual assault allegations.  SafeSport is an organization created by the United States Olympic Committee in order to investigate possible misconduct.  Coughlin was temporarily banned from participation in activities under the U.S. Figure Skating and the United States Olympic Committee.
Earlier in January, Coughlin denied all allegations, saying, "The SafeSport notice of allegation itself stated that an allegation in no way constitutes a finding by SafeSport or that there is any merit to the allegation."
Still, many believe that SafeSport's decision was right.
Eva Brandt (9), a sports fan, expressed that "Temporarily suspending Coughlin was the right thing to do.  With misconduct allegations like that, being cautious should be very important."
As a figure skater, Coughlin was an American pairs champion, with wins from 2011 and 2012 with Caitlin Yankowskas and Caydee Denney.  He worked as a coach, television commentator, and figure skating ambassador.
Coughlin's coach, Dalilah Sapenfield, said, "He [Coughlin] was always a skater who did more than what he thought he was capable of."
While still remembering Coughlin for his accomplishments as a person and a skater, the circumstances of his death are raising questions.
Bhaavana Anna (9) said, "If he [Coughlin] was sure that the allegations are false, why did he commit suicide?  His death is tragic, but it gives the impression that he did something wrong."
Further details surrounding Coughlin's death as well as the allegations against him have not been released.  What Coughlin will be remembered for is not yet determined, but for now, his supporters mourn his death.