Culture Knows No Boundaries: Meet the Ukrainian Russian Club
   Here to make its debut in an expanding catalog of clubs this school year, the Ukrainian Russian Club (URC) is a new cultural club that is open to any and all potential prospects hoping to enrich themselves through the culture, cuisine, and language of Ukraine and Russia. With the club's mission statement encouraging members to become "more open-minded to both cultures," the URC hopes to make a positive impact in its community by providing an "environment where all students can socialize and connect" through their shared cultural interests.
   Providing her rationale behind creating the URC, founder and President Leah Ho (10) detailed how several students "expressed their interest in learning about Ukrainian and Russian cultures," which Ho explained are "very similar in language, traditions, food, religion," and other cultural aspects. Having roots from Kazakhstan — formerly part of the Soviet Union's Eastern Bloc — on her maternal side, Ho shares a unique connection with the Ukrainian and Russian community, whose language "is not attached to [any] nation or certain territory." With Russian spoken in all 15 republics of the former Soviet Union, Ho underscored how the Russian language is often "the only way to connect with [one an]other" among friends and family; she hopes that the URC can facilitate and expand these interactions among English and Russian speakers alike on campus.
   Under the club's faculty adviser, math teacher Ms. Yang, the URC has a multitude of planned activities throughout the school year, including learning the fundamentals of the Ukrainian and Russian languages through writing, distinguishing Russian food from Ukrainian food — an aptitude that Ho quipped can prove to be rather challenging for the cultural amateur, participating in events like night markets and cultural festivals, and immersing members through movies, games, and trivia. 
   But the most important goal, Ms. Yang identified, is establishing a crucial "first step [by] gathering students to share [their] thoughts and bring awareness" to the crisis occurring in Ukraine. To that end, other activities involving the broader community include collaborating with not-for-profit organizations to help Ukrainian refugees in Los Angeles, tutoring students in Ukraine in the English language, and even inviting Ukrainian refugees to share their experiences coming to the United States.  
   To Ms. Yang, the URC is an opportunity to broaden West High's diverse cultural atmosphere even further, with the hopes that the "club will provide a place to bring something new and informative to our school." She conveyed her interest in advising the club after learning that Ho had "extensive knowledge about both cultures." Citing the ongoing war between Ukraine and Russia, Ms. Yang found it paramount to support the club and disseminate its vision. Indeed, Ms. Yang is confident that the URC's two-tracked strategy will expose students to culture and cuisine while informing them about the less savory reality of war, displacement, and loss in Ukraine.
   After Russia's declaration of war on Ukraine in late February, Ho observed that "people who have been friends for many years were suddenly divided by ethnicity," fearing that friends of Russian and Ukrainian descent, who were otherwise on amicable terms, could see their relationships deteriorate because of the divisiveness of the war. In response, Ho expressed that the URC is committed to fostering "empathy, understanding and unity," aiming to dispel the belief that the Russian language is a monolith — a misconception for which discrimination against Russian speakers living in America has been predicated on. Ho saw this linguistic prejudice as being analogous to the German language after World War II, which earned a particularly odious reputation due to its connotation with Adolf Hitler. Nevertheless, the URC seems less focused on the political fallout of the war, but rather on bridging these ostensibly disparate groups to highlight their remarkable commonalities. 
   To those seeking further information, the URC meets on the first Tuesdays of the month during lunch in room 5103. Even if the club doesn't quite tickle your fancy, Ho reminds us that the effects of the war in Ukraine are ubiquitous: "We see [the] impact through [an] increase in gas and food prices, global food shortage, rise of inflation" and an influx of Ukrainian refugees. The URC, with its ambitious plans for the school year, is doing its part in addressing the global crisis through community outreach and cultural enrichment; its representatives humbly ask you to lend your time and contribution, however big or small, to do the same.
About the Contributor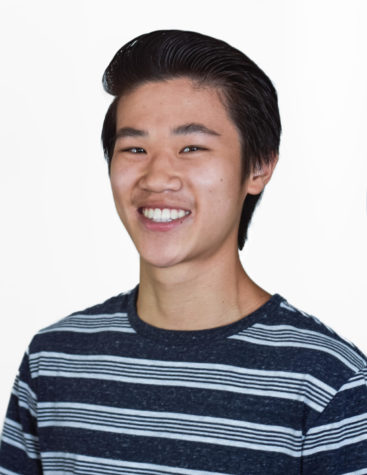 Philip Lam, Staff Writer
Philip Lam is a junior at West High and a staff writer for
West Signals
. His first year as a contributor, Philip champions the paramountcy of journalism: it can uncover groundbreaking insight while enlisting the audience to become engaged thinkers and informed members of broader society. He hopes that his stories will articulate the nuances of both subtle and salient developments pertaining to the West High community. For leisure, Philip takes pleasure in playing the piano, dabbling in video games, catching up with news and politics, and most recently, calisthenics.