College Admissions and Life After West
   There are 109 days of school left for West High's senior class.
   12 years ago, that number was closer to 2,125. The class of 2023 would've been in kindergarten, counting up to their 100th day of school — if they could even count that high. They might not have understood it at the time, but they hadn't even scratched the surface of their academic career. Now, a few thousand days later, the class of 2023 is counting down from 100. What happens when they hit zero? 
   Depending on who you ask, that answer can sound very different. 
   According to Mr. Vick Garcia, West High's college and career counselor, around 75 percent of seniors would reply with "more school." Nov. 30 is sacred for this cohort — UC and CSU applications were due that day. Now, all they can do is sit and wait in anticipation as admissions officers make their decisions. Some will stay local, some will move far away, and some will choose a gap year; all will turn over a new chapter in life.
   Of the 75 percent, most will settle into familiar fields — like computer science or nursing. But a handful, like Nene Nakagomi (12), will find their stride in exceptional niches. Having been a dancer for eight years, she's confident she wants to turn her craft into a profession — and she's picked a college that will help her get there. She hopes to attend Pace University, a private school in New York City with an excellent dance program. When asked about the future, she feels equally "excited and nervous" — the quintessential senior combination. 
   Some of the 75 percent prepare for an entirely different type of college experience. One unnamed West High senior intends on commissioning into the United States Air Force as a pilot — a prestigious position requiring a four year college degree and one year of advanced pilot training. Whether it be through the United States Air Force Academy or the Reserve Officers' Training Corps (ROTC) program offered at select colleges, they feel the Air Force offers the perfect mix of "hands on work" and genuinely engaging book learning.
   No matter what you plan on doing to prepare for that last day, Mr. Vick explained that it doesn't have to be stressful. Anxiety about what comes next is a "very common thing" — exactly why the College and Career Center is open to support anyone who needs it. If you can celebrate a hundred days of school, why not celebrate a hundred days left, too?
About the Contributor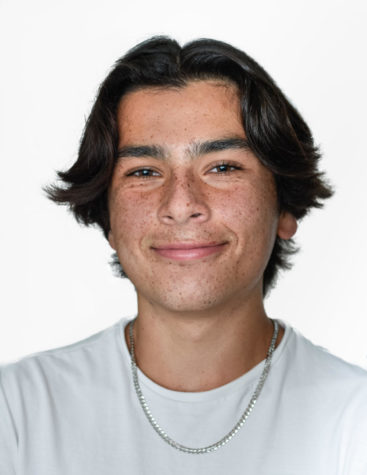 Sean Toomey, Staff Writer
Sean Toomey is a staff writer at Signals. It's his first year in journalism, third year on campus, and 13th year as an impassioned author – from the first Pre-K crayon scribbles to his columns in the paper, he has always wanted to share his enthusiasm for writing with the world. He spends more time at the beach than at home and runs on West High's cross country team and caffeine.