West High's Plans for Valentine's Day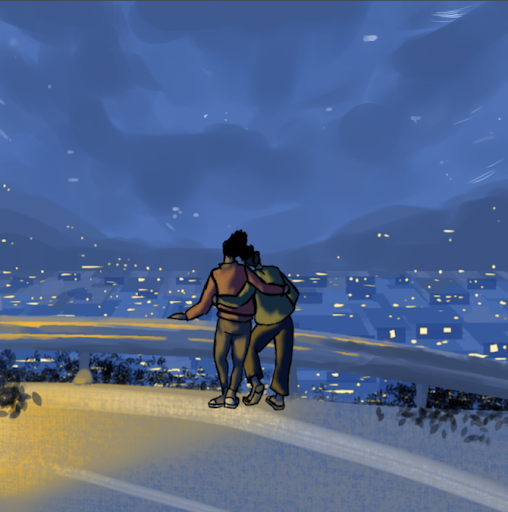 Kate Phan, Entertainment Editor
February 14, 2022
   February: the month of love. Everywhere you go there's pink and red heart-themed… everything! Pre-packaged Valentine's Day themed cookies, heart balloons, and an endless supply of flowers await at the grocery store. Whether you're celebrating with a true love, best friend, or yourself, Valentine's Day on February 14th was popular with West High students.
   Of West High's countless couples, Varsity football captain Austin Jones (12) and Varsity cheerleading captain Krista Lessire (12) are truly heartwarming. This Valentine's Day, she plans to go "to the snow with him and his family and spend time together;" something she'll remember forever. Lessire explained what truly mattered to her about this day is quality time. She added, "This is a day where you get to be selfish and put things aside to show your love for each other, and to me that's super important."
   Although Valentine's Day may feel like an exclusive couples' celebration, self-love is a huge accomplishment for anyone. Happily single, Natalia Torres (11) doesn't have plans this year yet, but reminisced on last year's Valentine's Day, where she watched "Howl's Moving Castle," a Japanese animated film. She excitedly added, "Valentine's Day doesn't mean much to me, but I get chocolate sometimes!" Her positive attitude towards Valentine's Day is a perfect pairing with her smart perspective. Regarding why Valentine's Day leaves no stress on her mind, Torres stated, "I'm still a teenager and have many years, so right now it's more fun to focus on other things." 
   To amplify the love at West High, ASB hosted a "Matchomatics" event. Matchomatics was a small quiz students can take about themselves. After submitting the quiz to ASB via Instagram, compatibility scores were calculated and for two dollars, students could see who they are most and least compatible with the questionnaire participants. Students took the test by February 9th and results were available on the 14th. The Matchomatics activity was a fun way to meet new people who may be compatible with you— as a friend or possibly more than a friend!
   Another event run at West High was the West High American Red Cross Club's carnation grams in front of Cafe 5! At five dollars apiece, students could buy a carnation, write a note, and get it sent to their chosen valentine on February 14th. These carnation grams were a great way to show appreciation for someone you love.
   Though Valentine's Day may seem cheesy, it's a day of celebration! Remember to snack on some sweets and buy flowers for yourself or another.