Newsom's Free Meals Program in California: How Effective Is It?
Anika Agarwal, Staff Writer, Staff Photographer
September 16, 2021
   Health. From the start, we are constantly reminded that our health is our wealth. If we eat healthily, we will think healthy. Sometimes, this health can be classified as mental and physical health. 
   Gov. Gavin Newsom has taken care of the latter in terms of our eating habits. Yes! According to the New York City Food Policy Center, California has set aside $54 million from the state budget to fund free meals at all government schools — a price that seems like nothing in comparison to those fighting food insecurity. 
   Some students truly cannot bring food to school because of food insecurity. One in every five Californians is food insecure. According to New York City Food Policy Center, in the year 2019-2020, 60% of students were eligible for free or reduced meals based on their income. One way to reduce food insecurity: feed the students. By taking the worry of food off their shoulders, students are able to focus better. 
   West High, alongside over 10,000 other schools, is bound to serve meals this school year to its students. Healthy snacks include fruits, juice, and bread. Later during lunch, students can look forward to pizza and burgers. Many students often used to forget their food at home and would end up starving throughout their day. Celine Awadallah (10) revealed, "In middle school, I would always forget my lunch."
   However, not everyone is feeling this way. Youstina Neseem (11) conveyed, "Usually, there is a variety of different food meals. But since everyone has the option to eat for free, the food is very limited." To make this program a better experience for all students, Neseem suggests that, "maybe cafeteria workers should plan in advance and bring extra meals." 
   Even though her suggestion may seem feasible, the workers would also have to avoid excess food wastage. Apart from merely providing students with food, the program takes care of the health part.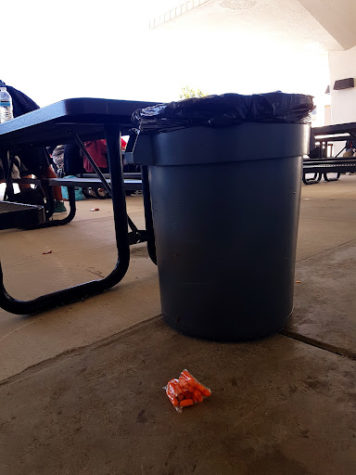 On finding out more about this program, one of the cafeteria staff shared they are trying "to put a variety of fruits and vegetables" into students' meals so that people can enjoy their tastes. This would also reduce food waste since eaters won't be forced to eat something they don't like. 
   Aside from changes like figuring out accurate quantities of servings, popular items amongst teenagers are also on their way. Along with satisfying the taste buds of students, the staff is serving healthy items: "We make sure that everybody has half a cup of fruit or vegetables." To further complement the health of students, the staff has taken into consideration individual needs. There is one gluten-free student who has their meal prepared in Kitchen 4, suggesting that the needs of many students are being catered to.
   Other drawbacks of free meals at West are the lines outside the cafeterias that make their way up to the Pavillion from Cafe 5. Awadallah expressed her concerns: "My last class is in building 3, so I have to walk all the way and the line is always long."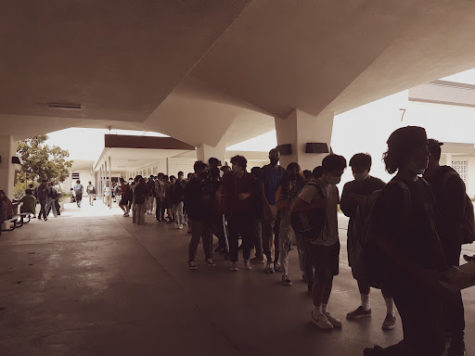 Keeping in mind that less than four weeks have passed since the journey of healthy eating, progress is on its way. The cafeteria staff is trying their best to make this experience healthy and convenient for all of us. While managing both sides of the balance—food for everyone while also limiting food waste— the staff is on its way to finding stable ground. 
   As far as students are concerned, their wealth lies in studying well and getting good grades which cannot be made possible without a balanced diet. This free meals program hits two birds with one stone: food insecurity and education.