Torrance Man Charged with Hate Crime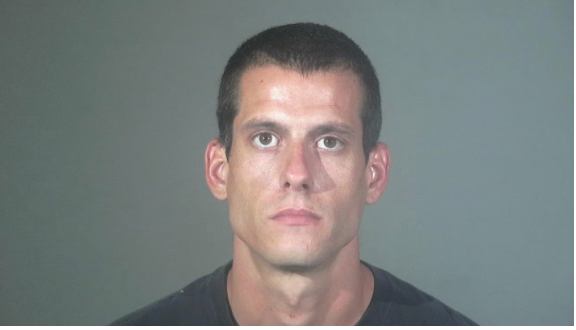 As political tensions increase around the United States, many people have felt  a strong urge to voice their own views and opinions. Thousands of people across the country have protested discrimination against black people in the Black Lives Matter movement. 
   However, this increasing tension is also the cause for some more aggressive responses, including hate crimes. 
   Although Torrance is considered to be a safe city by many, it isn't immune to these hate crimes. According to CBS Los Angeles, on July 22, Gregory Howell, 29, was charged with assault with a deadly weapon, vandalism, and a special hate crime allegation. The news site also says that the crimes Howell committed was a result of a road rage altercation. Howell's wife, Rachel Howell, allegedly said that "Only white lives matter" while Gregory Howell raised his arm in a Nazi salute, yelled "White power," and hit the victims' car with a shovel repeatedly. Although Gregory Howell is being charged for the incident, it is unclear as to whether or not Rachel Howell will be charged with anything because the case against her was "declined due to insufficient evidence." Luckily, the victims got away with no physical harm done to them.
   According to KTLA5, the victims, Itzel Lopez and her boyfriend, noticed that they were being followed on their way home from Lopez's birthday dinner. As they got to an intersection, the Howells drove in front of them and got out of their pickup truck, committing their aforementioned crimes. After the incident, Lopez stated that she was "In shock. We didn't know what was going on," according to an interview conducted by KTLA5. Some West High students also had something to say about this hate crime as well.
   Jenny Hoang (12), an activist, expressed disappointment and disconcertment at this particularly overt hate crime, also referencing a "spike of white nationalists and racists verbally and physically assaulting racial minorities" and the history Torrance has "of bigotry towards non-white people." 
   Abigail Shim (10) also noted this history of racial inequality in our town, but also acknowledged that "this past summer has had a resurgence in the black lives matter movement," and that the hate crime is "bringing to light the fact that there are people within our community who think the way these people do." She also commented that this event might give us the "opportunity to actively fight against racism and white supremacy, especially as a community."
   The severe hate crime that left Itzel Lopez and her boyfriend shaken is a reminder that hate crimes still happen in Torrance, and that it happens much more often than we think. These racial injustices serve to help us think about our community in a more critical way.