Camera Found in Couple's Carnival Cruise Room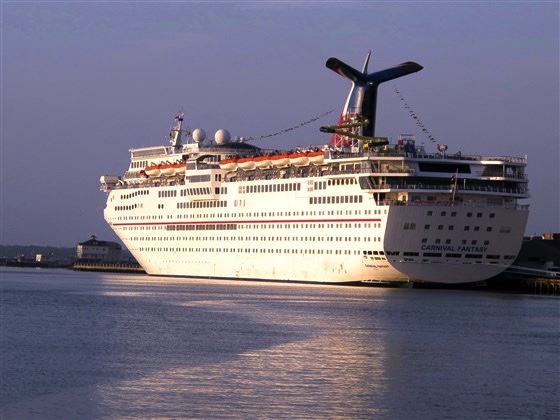 A Florida couple on a Carnival Cruise ship found a hidden camera in their room.  Chris and Dana White were interviewed on Inside Edition on October 29, in which they recounted their intended vacation.
The couple were on the Carnival Fantasy for a cruise to the Caribbean starting in Mobile, Alabama.  They had planned to have a three-day vacation, but it was interrupted when they discovered a hidden recording device pointed to their bed.
Chris White later recounted the discovery in an interview.
He explained, "I said, 'Is that what I think it is?'  And she looked at it and she became concerned.  And we were just really flabbergasted that [there is] a camera in the room and [it is] plugged up and [it is] working."
As they called security, the couple filmed an employee who disassembled the device from its location behind the TV, tangled in a mass of wires.
Carnival Cruise Line released a statement, saying, "This is certainly a unique and unusual occurrence and it is unclear who or why this transmitter was placed in the guest's stateroom.  The safety and security of our guests and crew is of paramount importance and we have taken measures so that this sort of situation does not happen again."
   Keertana Panyam (9), a student who read about the situation, said, "I find the situation really creepy, but I also do not think that there was any malicious intent on the company's part.  The camera could have come from anywhere."
The company also said that while a video transmitter was found, it was "not connected to an electrical source and not capable of recording."
The couple, however, was unsatisfied with Carnival Cruise's statement.
Chris White responded, "It [the device] was wired up. It was working. It was warm to the touch."
Ivy Chan (9), another witness of the news, commented, "If Carnival Cruise was lying about the device being plugged in, they definitely [did not] handle the situation well."
Although the cruise company announced that the device was turned over to the FBI and the U.S. Customs and Border Protection were notified, the couple made it clear that they were unhappy, saying that they will never set foot on another Carnival Cruise ship.