Change the Tides Takes Battle of the Bands by Storm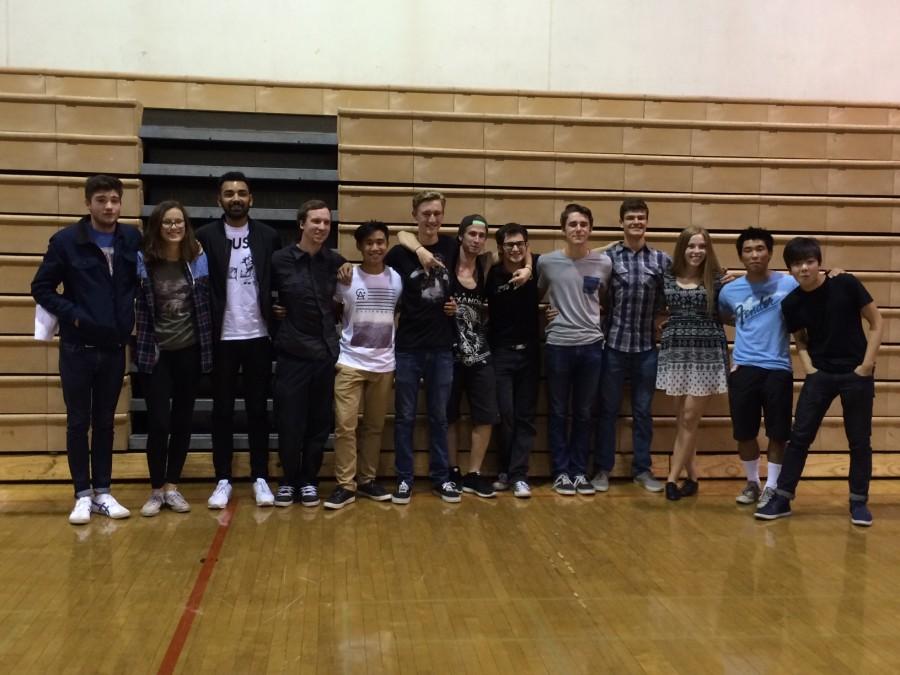 Alyna Kim, Feature / Opinion Editor
November 12, 2015
Change the Tides swept away the competition at the Battle of the Bands Thursday night.
 Three bands rocked the night away at the Battle of the Bands.  Although everyone played their hardest, Change the Tides moved the crowd and rocked the stands harder than any wave.  Riding on uplifting lyrics about friendship and hope, Change the Tides sailed into first place, with returning band 131ers and newcomers Bria and the Booths coming in behind them.
 Brandon Wolfson (12) and Reiko Yoshizawa (12) hosted the night, and choir club sponsored the night as usual.  Each band performed three to four songs before the MCs called an intermission and the judges voted on the winning band.  Though tension may have been high for the competitors, the audience's support mitigated the brunt of the pressure.
 "I thought the Battle of the Bands was really well organized and the bands were really good," said Ileana Lallain (12).  All performers did a great job playing off any sound issues, and remained positive throughout their songs.  Rather than let problems get them down, the bands projected positivity and fun throughout the evening.
 "I like how all three bands were very different music-wise," said Emily Hansen (12), one of the Aristocracy members in the crowd.  "They played a lot of different genres." The audience ran high on the bands' rising energy, clapping when the drums picked up and the singers hopped.
 "The crowd was great," said lead singer James Moore (11).  "I heard them really well.  It gets the crowd going when you start getting crazy."  Moore and Christopher Huyuh (11), the lead guitarist, harmonized on the microphones, and the band even brought their own box props to help them get into the groove of their performance.  They had moments of intense head-banging and playful posing every song, showing off their high energy and amped up spirit. Their pop-punk song, "Tribe of Real Buffoons," emphasized friendship through thick and thin, and got the audience excited for the encore.
 More than anything, the performers tried to connect with their audience.  The 131ers went the Indie Rock style, singing about longing and melancholy while using upbeat melodies in "Weekend," and Bria and the Boothes took the Classic / Alternative Rock path with their reminiscent song, "The Way You Use To."
 Both Changing the Tides and the 131ers are looking to sell their music and expand their musical careers.  Changing the Tides has an EP in the works, while 131ers have a few albums available on Bandcamp. Though the band signs this year may have been made of paper, their growing fan bases hint that someday, their names might be written in lights.
Change the Tides Links
[Soundcloud]  [Instagram]  [Youtube]  [Facebook]
131ers