You Can Call Her, "Becky G"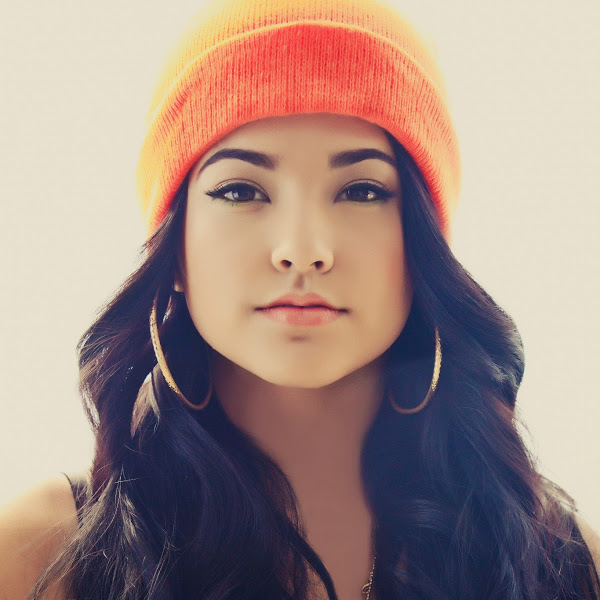 Rebecca Marie Gomez, otherwise known as Becky G, is a typical teenager who just so happened to receive the opportunity of a lifetime to live out her dream. At the age of three, she began to reveal her talent with music. She taught herself how to play guitar and began to express herself through writing song lyrics. Dr. Luke, a well known music producer, who discovered Gomez off her homemade youtube videos, said "I was 100 percent in. Her potential is limitless." Becky G has become a YouTube star with over 20 million hits on her videos.
  For Gomez, life hadn't always been success and endless opportunity. Despite financial difficulties growing up in Inglewood, California, she continued to audition for TV shows and never lost hope. She began her career starring in commercials for Nickelodeon and Disney Channel; all the while juggling school and a social life. She became a victim of bullies because students believed she was drowning in money from her small successes. Her early years were no piece of cake and regardless of what people said to her, she just listened to her music and spilled emotions into her lyrics.
  As she matured, her music taste was influenced by her Mexican heritage and the songs her parents played in house while the four children helped their mother clean the house. Her music was also influenced by Etta James and James Brown, and later on broadened into the R&B genre.
  After several years of hard work, dedication, and perseverance, Gomez has sung with Cody Simpson, Cher Lloyd, and has collaborated with her mentor Jennifer Lopez. With hits like "Becky from the Block" to her new single "Play it Again", the name Becky G is shooting up the fame scale. Now, what do West High students think about Becky G? On one hand, some students are not very interested. Austin Olson (11) explains, "I don't usually listen to any kind of pop/ rap music, I would prefer something much different. The chorus is a bit too repetitive, and the lyrics are not very meaningful to me." However, there are certain students who are actually "digging" Becky G. Alexandra Flores (11) states, "I have heard the song before, but I didn't know it was this exact one. When I listened to it I immediately recognized it. What I like about the song is that it has a good beat and it's pretty catchy."
  The name Becky G has clearly made its  mark on the students of West High and the rest of the music industry. Whether you are a fan or not of Becky G, she is certainly someone to look out for as she booms through the music industry with her new music videos and upcoming debut album.