How Are Our Athletes Training During COVID?
(Important Note: West High did not coordinate and was not involved in the practices pictured below. All gatherings were student-organized and athletes were social distancing, including myself.)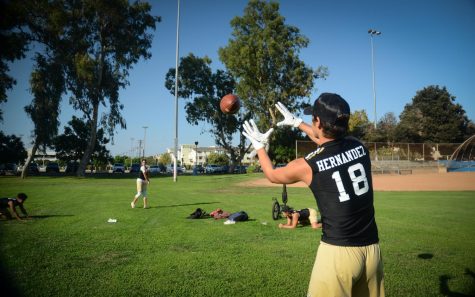 I met up with Ernesto Hernandez (10), Jackson Sharman (10), Tyler Schlappatha (10), & Dominick De La Torre (10) to photograph how they've been training during quarantine. Varsity Football quarterback Sharman said, "My friends and I try to make our workouts feel the same as they did before COVID happened, but we all know that it feels different." Despite their season being delayed, the guys are still training hard, meeting three times a week at parks to practice.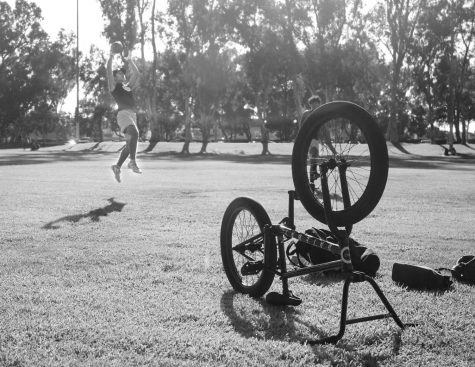 School shutting down has been tough on all of us, but it's been especially hard on the fall season sports. The football team hasn't been able to meet up for practice because of COVID-19. Instead, some of the players have been meeting up at local parks to practice. "We've just been trying to keep healthy and been trying to make it feel like normal practice," Hernandez stated, "Just with distance between ourselves so we all stay decently safe." Lots of the football players have been training during quarantine, and are ready for a major comeback this season.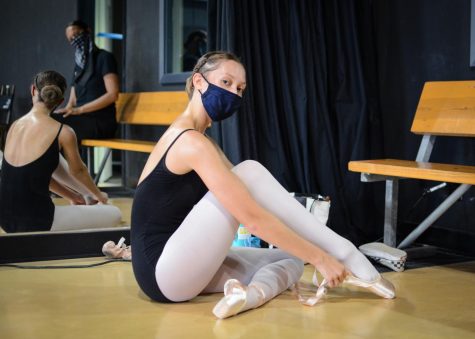 Jaden Mooney (10) is on the drill team at West and is a senior company dancer at Dance 1. Mooney described what dancing looks like for her during quarantine, "We started out taking dance Zoom classes from home and my mom was teaching dance as well, so it was really hard to find space in the house so she could teach while I took separate classes." Dance 1 was recently given the okay to start classes inside the studio again, much to the excitement of Mooney. 
   Mooney is glad to be back in the studio at Dance 1 in Redondo. According to Mooney, the studio had previously, "set up a floor in the studio parking lot so we could take classes outside." Now that the dancers are allowed to return to the studio, Mooney couldn't be more thrilled to continue the classes (while still following COVID-19 guidelines).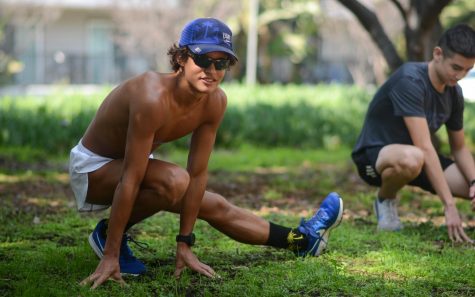 This cross country season may have been delayed, but the XC boys are still ready to go! Alex Mainvielle (12) and Josh Thomas (10) are on the Boys' Varsity Cross Country team at West, and Mainvielle runs triathlons in his free time.  Mainvielle says he's been waking up super early almost everyday to run during quarantine. Thomas has also been running on a daily basis, getting in as many miles as possible before the season. Coronavirus ain't got nothing on them!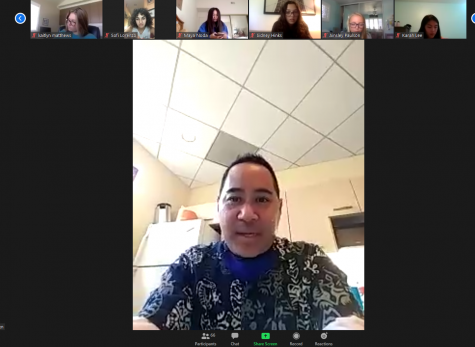 Before Girls' Cross Country got the "okay" to meet in person for practices, the team had already been consistently participating in Zoom meetings all throughout the summer. In addition to that, Coach Ken has been hosting "Motivational Wednesday Meets". Not seeing the team in person just isn't the same, and I'm pretty sure I'm not alone when I say that finding motivation to workout during quarantine has been a struggle. Coach Ken hosts these little motivation sessions to inspire the team to continue training hard.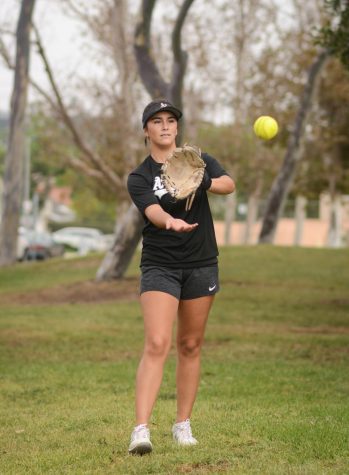 A longtime softball player, Lilly Ramirez-Johnson (11) isn't letting COVID waste her hard work. Ramirez-Johnson is on West's Varsity Softball team and Socal Athletics Briggs. She told me, "During quarantine I've been practicing and working out with my travel team, as well as my younger siblings to keep in shape for next season."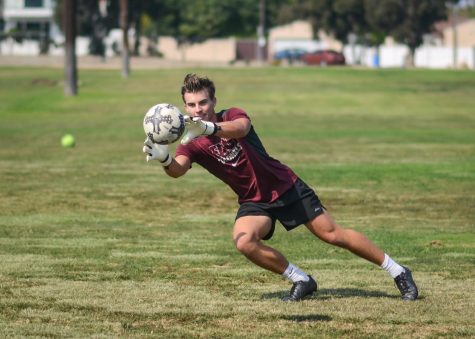 Turner Crump (12) is a goalie for the Boys' Varsity Soccer team. A devoted soccer player, Crump has been meeting up with friends at the park to continue training for the upcoming season. "Getting together with friends and being able to practice with them has been really nice," Crump said. "It's been great just to get some touches in and pass around with them."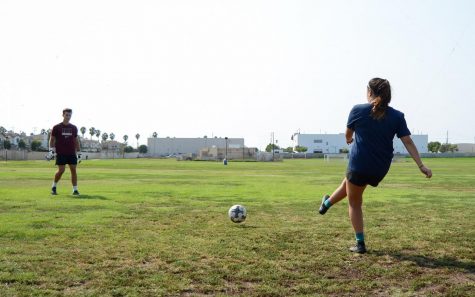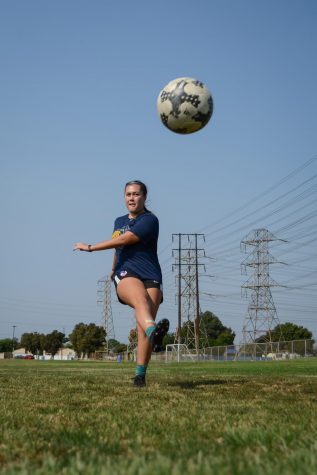 With the soccer season approaching, Paige Hamilton (11) has kicked it into high gear with her training. Hamilton is on the Varsity Soccer team and plays for Beach FC outside of school. "I would meet at a park or somewhere to train and run almost everyday," Hamilton mentioned. During quarantine, she's been meeting up with fellow soccer friends to practice drills, all while social distancing.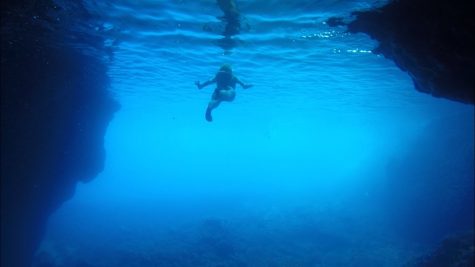 Varsity girl's water polo player Eva Brandt (11), who also participates in club polo outside of West, had the unique opportunity to practice strength training for her sport in Croatia." Brandt and some of her fellow water polo teammates swim at the beach as well. The girls on West's water polo team have been training hard during quarantine and are ready to dominate once more! Photo courtesy of Eva Brandt.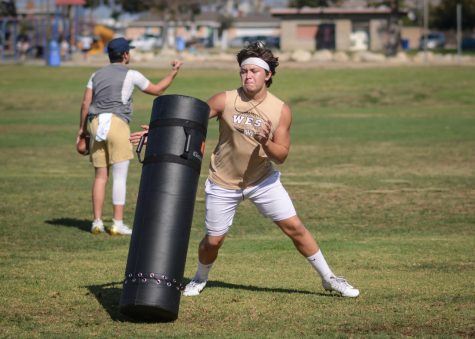 Last year's Boys' Varsity Football team captain Chris Pech (12) is ready to dominate the field this year. He and some other teammates have been meeting up during quarantine to get ready for their senior season of varsity football. "I've been working more on individual drills with my training partner, Omar [Fdawi (12)], along with speed drills, technique drills, resistance training and stretching." Sounds to me like West's football guys have got it covered with training!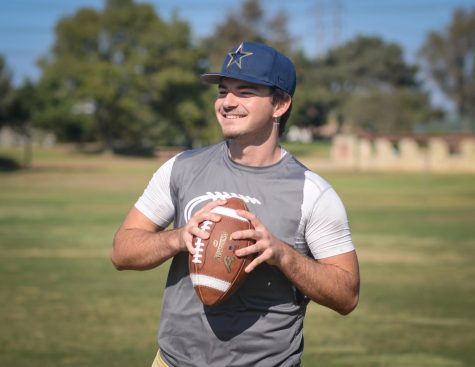 Grant Miller (12), quarterback for West's Boys' Varsity Football told me, "The pandemic has been tough for everyone. It's been hard for me too, but I chose to use working out and football as an outlet to stay healthy." Miller has been practicing for football with some friends at the park during quarantine. He said,"It's important to stay active during these hard times and I used this pandemic to better myself as an athlete and get in better shape." 
   Due to COVID-19, this year's volleyball season at West has been delayed and practices have been cancelled until further notice. But that's not stopping West's fierce Varsity middle blocker Kira Crook (12) from training for the upcoming season! Crook says she's "been going to a few volleyball clinics associated with my old club," and the "highschool team has me on a workout [regimen] to keep me in shape," This girl is not messing around! Crook is looking forward to seeing the team in person and can't wait to be on the court again.