"Fantastic Beasts" Wakes Up Harry Potter Fans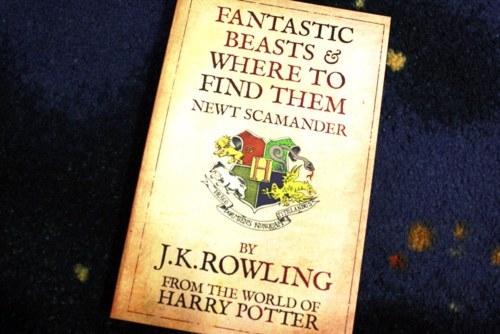 For over a decade, J.K. Rowling has influenced the childhoods of many with her infamous Harry Potter series. Fans of the books or movies understand the genius of it all, but the same people had to suffer through the ending of the series with the release of the final movie, Harry Potter and the Deathly Hallows Part 2. According to Entertainment Weekly, fans have been feeling "post-Potter pain." There's a cure, Rowling has released plans for a brand new spin off movie series of the franchise titled, Fantastic Creatures and Where to Find Them.
  The series will be based upon the book of the same title by the fictional author Newt Scamander. The story will follow the author, Newt Scamander, as he writes the book in his hometown of New York.
  Fantastic Beasts and Where to Find Them models a textbook from the magical academy of Hogwarts that educates readers on the various types of magical beasts that roam in the wizarding world. Side notes in the book, written by Harry Potter and Ron Weasley, reflect and foreshadow the events of the original series.
  Fans' emotions are mixed for this new arrival. Christopher Gonzales (11) comments on it by saying, "I think that it will be really good but I doubt that it will live up to its legacy." Although the legacy may not be fulfilled, others like Rishita Roy (11) realize that "it's a completely different concept and time period." April Tsuei (11) goes a step further by saying, "I'm sad that old characters won't be returning, but I'm happy that it'll still revolve [around] the magic we love."
  The return to the world of the Harry Potter series has generated new energy; thousands are more than ecstatic to see the return of the enchanted world that they all know and love.