FREE Tickets to Rob Zombie Haunted House!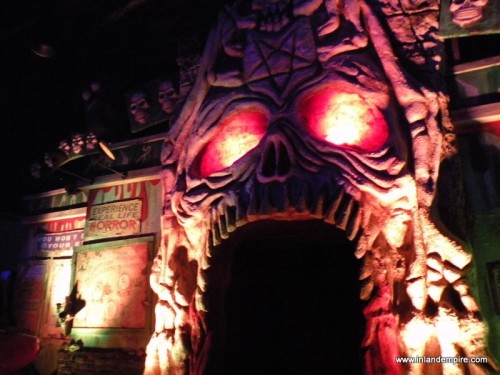 Smoke Signal is now accepting Halloween Stories that are e-mailed to [email protected]gmail.comfor a Halloween Story Writing Contest. We will not accept entries by physical drop-off, therefore everything must be sent electronically.
Our judges will pick out a story they feel is the best (based on originality, scariness, entertainment value, and writing quality). Spelling will count, but not as much as the creepiness and entertainment value of the story. The best story will be posted on October 30, 2013.
If your story gets posted, you will win two tickets to Rob Zombie's Haunted House!  Stretched across 150,000 square feet, the Great American Nightmare includes three separate haunted houses, each based on a Rob Zombie-directed film, with high-tech special effects and over a hundred actors ruthlessly indoctrinated in the art of freaking people out. For fifteen nights through November 2, the haunted houses will be open to the public, along with different live music showcases each night, including artists such as Andrew W.K., Butcher Babies, Powerman 5000, .45 Grave and on the final night, Rob Zombie himself, along with the Eagles of Death Metal.
Entries must be received no later than October 29th. The earlier the better, though; keep in mind that if we receive a large amount of stories on the 29th than we will have to rush through the stories. The earlier you turn in the story; your story will have a slight advantage since we have time to read the stories more leisurely.
The length of the paper should be about a few typewritten pages, both longer and shorter are welcomed. The limit "longer" papers should be about eight pages. There is no lower limit. The preferred format for e-mail is regular text or OpenDocument.
Keep the stories fairly clean, since people of all ages will be reading them. Needless obscenities are not going to help your chances any but are likely to cost you points in the "writing quality" department.