West Meets Japanese Dance Teams!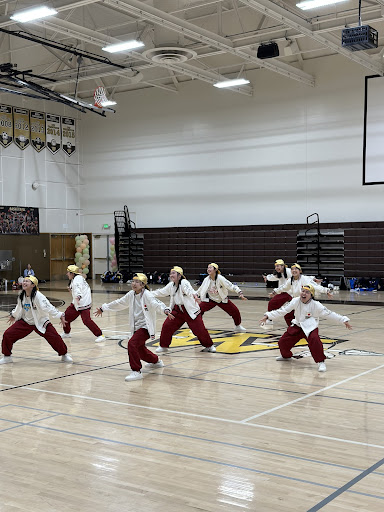 On March 30, six Japanese schools performed alongside West's Drill and All Male team for an unforgettable experience. Held inside the gym during Warrior Workshop, students cheered as each team gave it their all. 
  After the performance, West had participated in the Miss Dance Drill Team USA nationals competition alongside the Japanese teams. The six Japanese schools requested to come onto our campus before performing in the competition, with West being "one of two schools selected to host," according to Drill team coach Ms. Eriksen. She finds that the performance was a great way to "learn more about each other's cultures and experiences in the dancing community" and hopes that it won't be the last opportunity West will have to expand their cultural knowledge. At the Miss Dance Drill Team competition, West and the Japanese dancers became friends, cheering each other on and sitting together during the award ceremony. This connection was fostered from the school tours West's very own student Japanese translators gave the dancers. 
   After the initial performance in Warrior Workshop, many bilingual drill and all male students hosted tours of West's campus to the Japanese dancers. Reiko Tanaka (12) performed in the event whilst also being a translator and tour guide to bridge the language gap between dancers. She is fluent in both Japanese and English, which allowed her to "communicate with the Japanese students, translate to [her] friends/coaches, and assist in the overall performance as the MC." Tanaka found the event special because it exposed the Japanese students to West's culture and hopefully allowed them to be more comfortable during their first day in America. "By sharing each other's Instagrams and pictures, we easily became great friends with the dancers."
   Gracie Ito (11), another translator for the event, found both the performance during workshop and the competition to be a very special opportunity, since "it's not everyday that [they] can meet dance teams from Japan, let alone compete with them." It was the first time West's Drill and All Male experienced an international team: "It's very different from what we are used to." Although it was a little nerve-wracking communicating and hosting tours, Ito hopes that she contributed in helping the dancers achieve "a feel of american dance teams and competitions," whilst also being comfortable in their new environment.
About the Contributor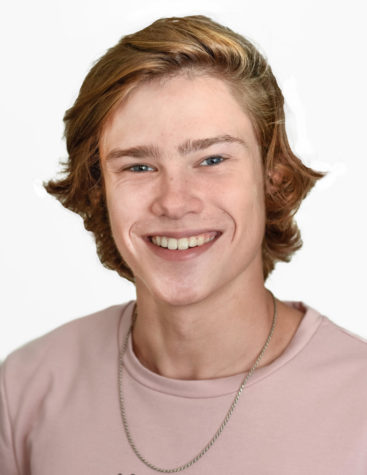 Anthony Parker, Staff Writer
Anthony Parker is a junior and it is his first year being a staff writer for Signals. He is very enthusiastic to learn more about the art of writing and journalism. Beyond West High, Anthony loves to hang out with his friends and enjoys getting exercise. He one day aspires to be a filmmaker, rooted from his passion for movies and television.