Spooky Shows To Stream This Halloween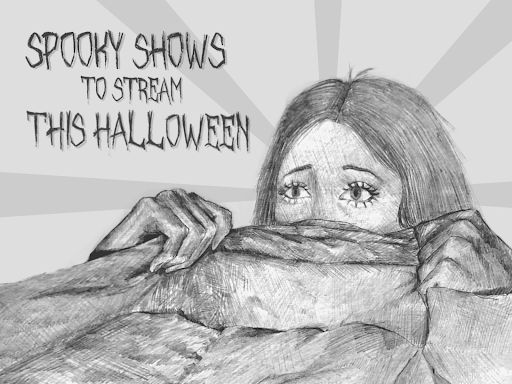 If you are still rushing to make plans for this Halloween, here are some shows that will keep your spooky spirit alive. Break out your favorite treats, turn down the lights, and lock those doors as you prepare for the night of your life!
Nightmare Before Christmas (PG): Whether you classify it as a Christmas or Halloween movie, this film is sure to make it onto one of your holiday movie-watching lists. Halloween Town's Pumpkin King, Jack Skellington, has become tired of his annual spooking routine and becomes fascinated with the idea of spreading his own version of Christmas. If you can't get enough of this Disney classic's beautiful stop-motion animation and memorable characters, you can always watch it again when Christmas rolls around. 
It's the Great Pumpkin, Charlie Brown (G): Charlie Brown movies are always a one-way ticket back to your old elementary school classroom. Just before Thanksgiving break, the classroom lights dim and the projector flickers to life to follow Peanuts character Linus and his adventures on Halloween night. Linus discovers that no one believes in the Great Pumpkin. Instead, his friends, including Charlie Brown, are preparing their perfect costumes to go out trick-or-treating. Determined to prove that the being is not a myth, he spends the night alone in a pumpkin patch, waiting for the Great Pumpkin to reward him for his loyalty and faith. The short but sweet Halloween special is a heartwarming way to start off your Halloween movie marathon. 
Scream (R): It wouldn't be a complete Halloween movie list without the classic slasher film Scream. One year after her mom's death, high schooler Sidney Prescott and her friends become the new prey of a Halloween costume-wearing killer. A local tabloid reporter is determined to solve the case and find out who is really behind the mask. Based on the real-life gruesome murders by the Gainesville Ripper, this movie is sure to make you want to check your doors twice. And if you enjoyed the first one, why not go on to watch the next three?
Hocus Pocus (PG): One movie that will always hold a special place in Amani Flakes' (11) heart is Hocus Pocus. Even though her brother is much older than her, "that's the one Halloween movie that he would always watch with [her]." It is for good reason too! "It's super funny and also it's different from all the other Halloween movies. It's not based on one crazy character," Flakes said. Unlike Frankenstein or Dracula, Hocus Pocus is centered around three comedic witches who were resurrected by a teenager on Halloween night. The witches have until sunrise to achieve immortality and it is up to a few kids to stop them and save their Salem, Massachusetts town. 
#Alive (PG-13): Although it isn't a Halloween movie, #Alive is packed with thrills and fast-paced scenes that'll leave you wondering how it was all done within a single setting. Video game live streamer Oh Joon-woo finds himself trapped in his apartment alone after a horrifying virus turns his neighborhood into a violent, blood-thirsty hoard of zombies. Cut off from the digital world, Joon-woo must find a way to survive and escape his isolation, a feeling many of us have become familiar with over the past quarantine. 
Candyman (R): Horror filmmaker and mastermind Jordan Peele is at it once again with his fresh take on the chilling 1992 Candyman in a sequel slasher taking place almost three decades after the events of the original. After being exposed to the disturbing urban legend of the Candyman– a murderous ghost with a hook for a hand– an artist unknowingly descends into insanity and releases an outbreak of raging violence throughout his city. The mix of terrifying jump scares and introspective social commentary is sure to keep you awake on Halloween night. 
Hubie Halloween (PG-13): If you're looking for something a bit more lighthearted, Hubie Halloween should definitely make its way onto your Netflix queue. This comedy mystery featuring Adam Sandler follows an odd, but neighborly Salem Massachusetts member who is determined to keep everyone safe this Halloween season. But as Halloween approaches, he finds himself in the middle of an investigation of a kidnapper. 
V/H/S/94 (R): Despite being the fourth installment of the V/H/S series, it doesn't fail to shock its audiences. It all begins with an unknowing SWAT team stumbling into an abandoned warehouse to find a mysterious VHS tape, revealing all sorts of gory imagery and horrifying conspiracies. The found-footage format brings the immersive series all together. But we warned: if you have a weak stomach, you might not make it through all four movies. 
From old-time classics to fresh new frights, you're bound to find something to binge on this Halloween. And while there is an endless number of movies to watch, don't stay up too long. Before you know it, it'll be time to pack your bag for first period!