Rixton on the Rise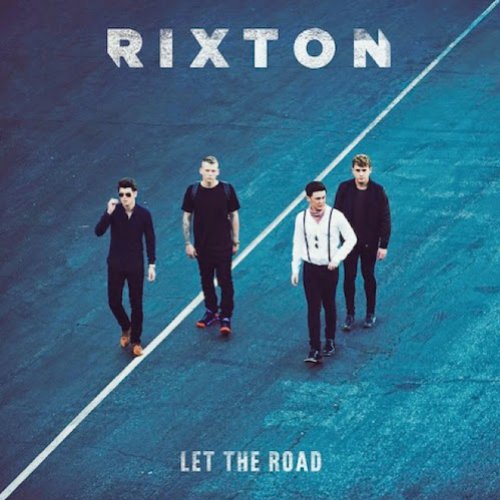 Based on multiple covers on YouTube to landing Top 10 in the U.S., upcoming music group, Rixton, is quickly becoming an international sensation.
All the way from Manchester, England, the members of Rixton, Jake Roche, Charley Bagnall, Danny Wilkin, and Lewi Morgan, didn't expect to see obtain a great amount of success within such a short period. Towards the beginning of 2013, they were playing shows at any available venue which mostly consisted of small gigs in unknown places. They decided to start uploading videos to YouTube, which rapidly gained thousands of views, catching the attention of one of music industry's top managers, Scooter Braun. Braun, who discovered artists like Madison Beer, Carly Rae Jepsen, and Ariana Grande, signed Rixton to Interscope Records where they worked with producer,  Benny Blanco, on their debut album, Wait On Me.
Rixton's first single, Me and My Broken Heart, debuted at #6 on America's Top 10 singles chart. Soon after, Rixton started playing at bigger venues and opened up for Justin Bieber at Brooklyn's Barclays Center. Renownedforsound.com commented, "They have in some ways managed to deliver with their vision of their sound. The song is big, powerful and delivered with soul."
Rixton has gained numerous fans after releasing songs, Make Out and Leave Me Lonely. With a full length album out, Rixton is bombarded with positive feedback and an expanding fanbase. About.com stated, "[The band has a] good lyrical hook that will have you quickly singing along."
Although not everyone would choose pop as their favorite genre, Rixton simply stands from the typical pop sound which several artists suffer to accomplish. Moira Camacho (11) said, "I've heard those songs before and thought they were really catchy. I didn't know it was them! I don't really know who they are but the beat is nice and their music is really catchy."
Rixton is a band that will surely dominate the charts and have people jumping on their feet. In just one year, they have been signed to an incredibly successful record label, a top 10 spot in the U.S., one of the best managers in the business, and collaboration with pop's current top producer. This band may just be starting off, but they're taking the world by storm.