Is Chick-fil-A Gone for Good?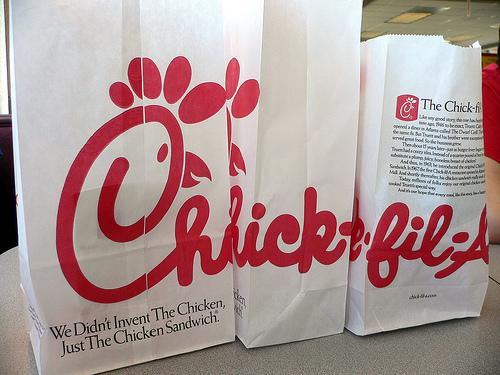 With Chick-fil-A off the menus at West High School, the lunch line wait may not be so long anymore.
Failing to meet federal nutrition standards this year with the Chick-fil-A sandwiches, West High's cafeterias had no choice but to nix this popular lunchtime option. Ignoring the cookies and chicken teriyaki, some students only went to the red carts and cafeterias for Chick-fil-A sandwiches. Now that this popular item is gone, fewer students are buying from the cafeterias.
Cafeteria manager Janet Hoop said emphatically, "Oh yes, business is definitely being affected. A lot of the students like Chick-fil-A, but we just can't do it anymore because of the regulations."
Hoop says the amount of sodium in the sandwiches is one factor leading to the menu change.
While many students will miss the Chick-fil-A sandwiches, others see this health-driven move as a step in the right direction.
Xiangling Chen (12), though not a vegetarian herself, thinks Chick-fil-A was a repetitive menu item. She said, "We need more variety for vegetarians instead. Peanut butter and jelly is basically the only option."
West High School is not the first California school to remove the Chick-fil-A option. Some Chick-fil-A executives (like Dan Cathy, new CEO of Chick-fil-A) have spoken out against same-sex marriage, leading Ventura High school to take the company off of their lunch partners list.
Connor Abberton (11) said, "I don't agree with the beliefs of some Chick-fil-A executives and was against buying the food originally. But after a while, I realized the majority of Chick-fil-A staffers don't think the same way."
While Abberton initially agreed with Ventura High School's actions, he decided not to let the opinion of a couple Chick-fil-A employees influence his buying decisions.
In fact, he said, "I will miss Chick-fil-A because of the taste."
Still, West High School was only one small selling location. The business is growing. According to major news sources like the Wall Street Journal and Time, it may eclipse (or at least begin to keep up with) sales for McDonalds. With the passing of owner S. Truett Cathy on Monday, September 8, it is up to his son Dan Cathy to manage the expanding business empire.
Chick-fil-A may be gone from West High School, but with a nearby Torrance location and huge sale increases, it is not gone for good.