Immigration, Identity, & America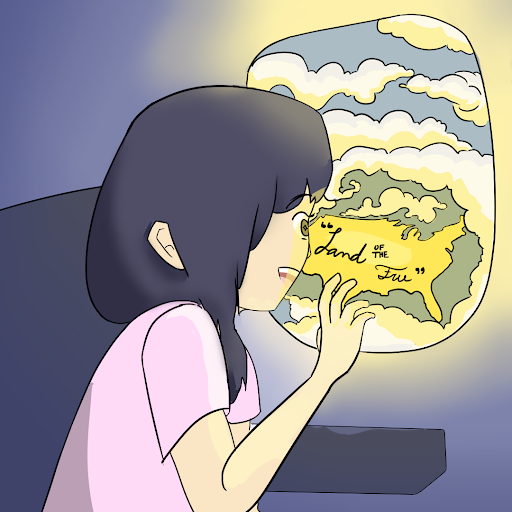 America was founded by immigrants. Though immigration levels have fluctuated throughout the last several centuries, our nation's complex history has produced the cultural melting pot we live in today. At West High, where the majority of our student body belongs to a minority race, each individual holds their own unique history. Members of our school community shared their stories of immigration ― while they differ in time and place, they share a common respect for culture, belonging, and family.
   West math teacher Mrs. DuGard immigrated to the United States from Peru when she was just 21 years old. She began attending CSU Long Beach roughly a year after moving to Torrance.
   In the eyes of many who live in other countries, the U.S. appears to be "the place of opportunities," as Mrs. DuGard explained. "People come here to become better financially, economically, and [educationally] as well." However, the excitement of American life may hide the obstacles that accompany the journey. "When you get here, you realize it's not as easy as you thought it [would] be," Mrs. DuGard acknowledged.
   For many immigrants, language barriers hinder their ability to fully transition. Mrs. DuGard, whose first language is Spanish, became more familiar with English by talking to others and watching American television. "I got a job in a coffee shop and there were people that [spoke] Spanish as well," Mrs. DuGard recalled. "[It] was nice to find people that you can relate to."
   Mrs. DuGard noted that for teachers, "it's nice when we have students from the same background," as cultural commonalities can foster closer connections. Yet West is also home to "a diverse community." This wide variety of cultures ― languages, cuisines, familial traditions ― is a large part of what makes our community special. 
   West student Arsani Ghobrial (11) lived in both Egypt and France before moving to the U.S. in 2013. Similarly, learning English was initially difficult for Ghobrial. "It was hard to do almost anything without properly talking," he recalled. Yet the learning process was also "fun at the same time, trying to communicate with new people."
   For Rithika Yalla (10) as well, the U.S. is the third country she has lived in. Yalla was initially raised in India for five years, where she recalled a relaxed environment: "I remembered . . . playing outside with my friends and hanging out with a lot of family." However, her adjustment to life in Australia presented obstacles. "Not only did I have to learn another language to the extent I can be fluent at it," she explained, "but also accommodate my daily life to fit the new culture and lifestyle Australia offered."
   Yalla lived in Australia for another five years before moving to America. In both of these countries, she recalled, "I was exposed to a whole new culture and set of rules, whether it was in school or outside of school." 
   For many of us who were born in the United States, American lifestyle has always been our status quo; yet learning to thrive in a new country both requires and fosters a unique ability to adapt.  
   Yalla is grateful to her parents for easing her journey. "Their support and love helped me get through all the changes that I faced from moving countries," she expressed.
   Though immigration may seem like the precursor to full assimilation, many migrants continue to value their native customs. Ghobrial reflected, "My home keeps my culture as a constant part of my life since it's where I speak my own language and all the customs and decor feels like a familiar place." 
   Yalla maintains her Indian culture by watching movies and listening to music. "I feel most connected when I am able to update myself on what's happening back at home," she said. In addition, she regularly calls her family in India and occasionally visits them as well. 
   While large differences in cultural identity sometimes divide us, we can still find solidarity in our shared experiences and find interest in our uniqueness. Each of us, regardless of our country of origin, contribute one unique piece to the larger puzzle that is our community ― where the sparks of cultures from all across the globe burn bright.