Get to Know Your ASB President: Meileen Taw
   As ASB announced the results of their elections, one student was not surprised. Meileen Taw (11) ran unopposed for ASB President, a role that requires lots of dedication and time. 
   As ASB President, Taw would "represent ASB and the students of West High School…[as well as] supervise with activities, events, and projects." This may sound like a lot of responsibility, but this isn't Taw's first rodeo: "I'm an experienced leader having been in ASB as Class President for the past three years. I was Class President in middle school and I wanted to continue to be a part of leadership in high school." 
   For this upcoming year, Taw hopes to "plan some of the events we weren't able to have this year such as the homecoming dance and in-person rallies." As things start to slowly come back to normal, especially with a fully in-person next school year, Taw will be faced with the challenges of getting back on track. But she hopes to face these challenges head-on, hoping to bring back in-person rallies and homecoming events that students weren't able to enjoy this year. 
   As Taw prepares for a fun and exciting year ahead, let's get to know more about our new ASB President!
Q: What's your favorite way to spend a day off?
A: My favorite way to spend a day off is hanging out with my friends, going to the beach or the park, and getting boba!
Q: What are you involved in at West?
A: My other involvements at West High include Girls' Varsity Golf Team, NHS, CSF, and Key Club. It's exciting to be able to play a sport with a team and make new friends…[while] being involved in school and community. 
Q: What would be the first thing you'd do if you won the lottery?
A: If I won the lottery, I would give some to God through church offering, save some for college and future expenses, and take a vacation trip with my family.
Q: As an incoming senior, what are your future plans?
A: My future plans are to attend a four-year university to continue my education.
   Now that you've learned a bit more about your incoming ASB President, Taw would like to share a message to her fellow council members and peers: "I am honored to be next year's ASB President and am excited to put on fun events and activities for West High! I am looking forward to an exciting year together and I am looking forward to meeting and working with all of the ASB council members to put on activities and events for West High School."
About the Writer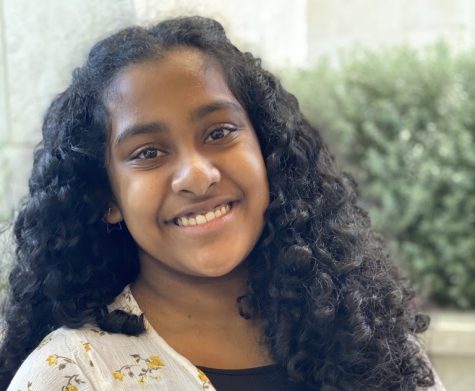 Shrutika Ezhil, Staff Writer
Shrutika Ezhil is a staff writer for West Signals and a junior at West High. This is her first year in Signals and she's excited to help entertain and...