WYATZ66: The Story of Wyatt Eddy
June 20, 2023
   On Sunday, May 21, in the Hermosa Beach Playhouse Theater — roughly five miles from the late Wyatt Eddy's hometown of Torrance, CA — WYATZ66 premiered. Under the direction of filmmaker Erik Light, the documentary captivated the eyes and tugged at the hearts of many of the Eddy's closest friends, family, and peers in attendance. The film focused on the life and passions of Wyatt, who passed away as the result of a tragic surfing accident in late September of 2021.
   Despite being years away from getting his license, Wyatt was fascinated by unusual, vintage cars. So, when he laid eyes on a rundown and rusty 1966 Ford F-100, he knew it had to be his. His truck Elmer — named after the Elmer T. Lee liquor bottle in place of the radiator overflow tank — was notorious within his close circle. "Everything about that truck is him," remarked his older brother, Wade Eddy.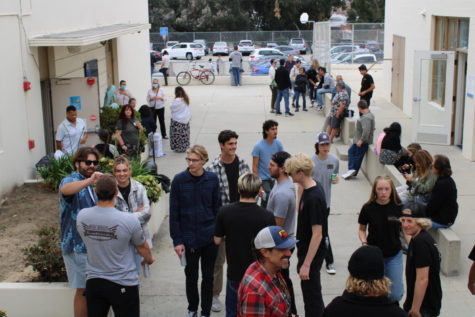 Despite the rust spots and faded paint, Wyatt was determined to bring Elmer back to life. He dreamed of bringing the car back to California from Kentucky, driving it around town, and entering the Ruby's Car Show alongside his brother.
   Wyatt's passion for trucks caught the attention of Light after a Facebook tribute to the recently passed teenager was posted by the man who sold Elmer to the Eddys. Light, who had created a documentary series called "Rust Bucket Rembrandts" which highlighted the connections individuals had with "old iron souls," saw Wyatt's story as not only fitting, but crucial to tell.
   With this new sense of urgency, Light dipped into his personal savings to fund the project, spending the next year and a half dedicated to the film. Mr. Eddy explained, "[Erik] had never met Wyatt, but . . . he really became a big part of our lives." If the Eddys were ever doing something interesting, there was a good chance that Light was at the ready with his film crew. "Wyatt's story is the most important I've ever told," Light said. It left an irreversible impression on the filmmaker, even encouraging him to reflect on his own life: "The love and friendship that he generated in 14 years of life is inspiring . . . How many people can I inspire with my life?"
   Mrs. Eddy described the filmmaking process as "bittersweet." While digging through old text messages of Wyatt showing pictures of various cars and finding forgotten home videos was difficult after the loss of her son, it was necessary in order to memorialize Wyatt through this documentary. "It was a reason for us to keep moving forward," Mrs. Eddy said.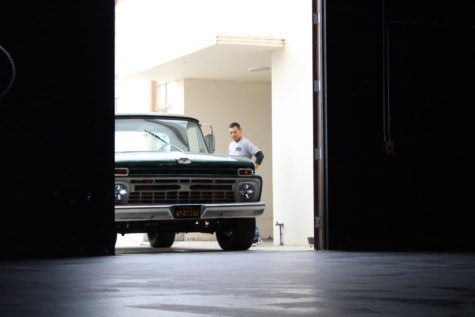 Wyatt's positive imprint on the world extended far beyond the people he met in his lifetime. He was an organ donor, and according to family friend Stassin Sexton, there were "over seven families that have benefited from [Wyatt's] life." Present at the premiere was the recipient of Wyatt's heart, George Andrews. With an applause from the audience, he stood with his hand over his chest — an emotional tribute to the boy who saved his life. "[Wyatt's] rockin' right now," Andrews remarked in the documentary.
   Aside from the film, Wyatt's legacy continues. Following his passing, "Long Live Wyatt Eddy" stickers — complete with an illustration of Wyatt himself — donned a QR code that not only leads to the film's Indiegogo page, but pins his story to nearly every corner of the world by reporting the locations it has been scanned in. "This was Dave's brilliant idea," Mrs. Eddy beamed. "It's kind of fun to see, you know, the support and the enthusiasm." Not only can you find these stickers scattered around the South Bay, but they have made their way around the world to places such as the Philippines and Mexico.
   A small stone thrown into a body of water that rippled throughout the world, WYATZ66 allows Wyatt to spread his message, bringing people together, and reflecting the life that he had built — one "guided by love, brightened by laughter, and inspired by purpose," said Light. The message of a kind country boy with a huge heart and passion for cars.