West High Black Culture Club Featured at Torrance Chamber of Commerce's Black History Month Celebration
   Yellow for optimism and prosperity. Red for the blood of lost lives. Green for the lush environment of African land. Black for resilience and identity. Each of the Black History Month colors add a distinct layer to the tapestry – and when threaded together, paint a complex picture of love, loss, and hope.
   Multicolored balloons decorated the venue at the Torrance Area Chamber of Commerce's 22nd annual Black History Month celebration on March 2. The event, entitled "Continuing the Legacy," honors standout individuals and businesses usually within our local community, celebrating both the extent of their success and their representation for Black Americans. But this year, the Chamber of Commerce notably invited members of West High's very own Black Culture Club (BCC) to attend – allowing Secretary Zara Simon (10) to take the stage and perform an original poem dear to her culture and identity. 
   Simon's poem, "My Skin," detailed some of the struggles and moments of growth she has experienced as a young African-American – all while infused with notes of optimism, pride, and anecdote-based calls to action. Though Simon describes herself as a "social person," performing her work in front of an audience of adults – many of whom were distinguished Torrance citizens and officials – was certainly a cause for nerves. "Once I was giving my speech, I relaxed a little bit and just focused on the message of it," Simon recalled. 
   Part of the poem addressed her journey in grappling with her identity and the color of her skin. Simon reflected, "I wasn't comfortable with it at first, but now I've grown and I've become a bigger person." The poem also served an educational and cross-cultural purpose, as Simon noted that "the poem really went out to people who aren't Black."
   Ms. Duperron, President and CEO of the Torrance Area Chamber of Commerce, said that Simon's reading of her poem was "a highlight for our recent celebration." In representing West High BCC at the event, Simon, along with BCC President Paris Rudison (11), gave "a glimpse of the outstanding work that students are doing" to champion diversity, Ms. Duperron shared. In addition to celebrating honorees, the event also "acknowledges diversity in our community and provides an educational component to those in attendance."
   This year, the Chamber of Commerce honored former U.S. Track and Field Olympian and Los Angeles native Steve Lewis, local photographer and U.S. Air Force veteran Tamieka Smith, and the Black-owned small business Grandma's House Catering based in Hawthorne. Notably, some of the first celebrations honored national icons such as singer Chaka Khan and basketball player Magic Johnson. 
      BCC President Rudison was grateful for the opportunity to learn more about the Black community in Torrance, but also for the exposure to real-world relations provided by the event. Watching West High Principal Mrs. Murata network with others at the event was "really inspiring," Rudison noted, encouraging her to one day make her own connections as an adult. She appreciated that "the Chamber of Commerce does value the youth in our community and [loves] to see how we express ourselves." 
   Simon similarly enjoyed having the chance to participate in an event attended by prominent city members, including Torrance Mayor George Chen and the police and fire chiefs. "What I liked about the event was being able to meet people from different walks of life," she recounted. Such themes of both racial and generational diversity highlighted at the celebration serve as ideals for the West High community to further strive for.
   Mrs. Murata considered the fact that "we have so many cultures on our campus, and many of them are represented, but not all." She encourages students to continue creating more culture clubs for the representation and expansion of knowledge of themselves and others: "My hope for our school is that we'll have deeper conversations," beyond celebrating the most positive, familiar aspects of our heritages.
   Rudison described Black Culture Club as not only a safe space for Black students at West, but also "a place of learning." The goal is to bring awareness to "one member at a time." Still, Simon explained that many prospective members "either just don't want to come to the club or they're either busy with other things." She encourages students to take that "extra step" in joining:  "While it may be a bit more time consuming, they would be more comfortable at West High."
   In addition to the Black History Celebration, Torrance's Chamber of Commerce also annual holds a Japan Business Association Grand Mixer, added Ms. Duperron. "We have also celebrated with a Chinese New Year Celebration and a Latino Mixer. These events have all been community events, and for the most part included students from TUSD," she explained.
   Such activities are a testament to the cultural vibrancy in our city – and are key to improving our understanding of one another. Simon believes that "if we publicized those events more often and had more citizens involved with things like that, I think it would be a really good benefit to students." Additionally, Mrs. Murata "[welcomes] ideas for how we might go about having more conversations at deeper levels," and encourages any student to speak directly to her. Large changes take time – but the stepping stones are already our fingertips.
About the Contributor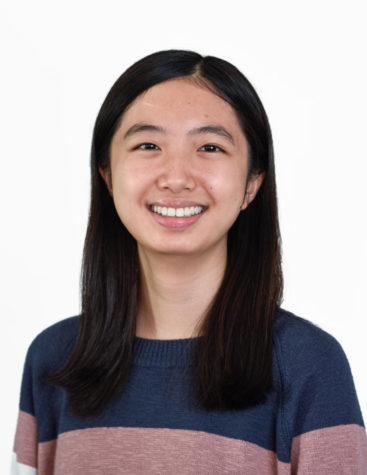 Lauren Ng, Co-Editor-in-Chief
Lauren Ng is the Co-Editor-in-Chief of
West Signals
and a senior at West High. This is her third year on staff. Passionate about the power of storytelling, Lauren is looking forward to collaborating with the
Signals
staff and sharing diverse stories with a growing audience. Aside from
Signals
, she is the President of CSF and Co-President of Choreo Club. Lauren also enjoys eating, cooking, reading, writing, and dreaming about food.