West High vs. The World Cup
If you listen closely, you can hear it.
   All day, every day — even during class — there's this faint hum in the background. Most of the time, it's a whisper; you can't make out exactly what it's saying, but you know why it's there when you see the stolen, mid-lecture glances towards a poorly-concealed cellphone. Occasionally, it breaks into a shout — a few students shoot up in their chairs, eyes wide and eager; typically, a cry is heard down the hall somewhere, its meaning unmistakable. Someone just scored a goal. 
   Whether you're a soccer fan or not, it was hard to ignore this year's World Cup. The event leveraged tribalism in a way that made watching irresistible: 32 national teams competed to prove their country's preeminence as a soccer-superpower, drumming up spirited, good-natured patriotism in the process. Though the United States' National Soccer Team did compete, that didn't make it an immediate favorite at a school as diverse as West High. 
Lea Deneux — France
   For Lea Deneux (11), a West High student who spent a majority of her childhood in France, picking which team to root for was obvious. Because of her support, she's met—and subsequently debated—many others regarding their differing "opinions" of the games. Before the final match, Deneux predicted that France would make its way to the finals, beating Morocco 2-0 to play Argentina — no trash talk was necessary; she felt she already knew who the "real winners" were going to be. Unfortunately for fans like Deneux, France, the reigning champs, lost to Argentina by two penalty kicks in an intense final match.  
Robert Shelton — Japan
   In Robert Shelton's (12) case, he has no ethnic relation to his team — Japan — at all. He's a long-time soccer player and adamant fan of the team's star forward, Takefusa Kubo, who he classified as "nasty with it." Though he had some choice words for the German team (whom Japan had just beaten 2-1), he appreciated how the games have "brought everyone together." Japan lost a tight match against Croatia on Dec. 5, disqualifying the team.
Muhammad Taha — Portugal
   Muhammad Taha (12) had high hopes for his team; much like Shelton, his choice is influenced by a star forward, Cristiano Ronaldo. He loved the atmosphere the games had created at school and had talked to plenty of new people about the Portuguese team and its standings. Portugal pummeled Switzerland in a 6-1 win on Dec. 6, but lost to Morocco soon after. For Taha, all the banter was good fun. To all eliminated teams, he offered some advice: "try again next time."
   No matter your team — recently adopted or family birthright, winner or (more likely) loser—it's difficult to argue the games were a waste of time. At their best, sports bring people together; as the World Cup proved,

sometimes breaking them apart is the best way to do that.
About the Contributors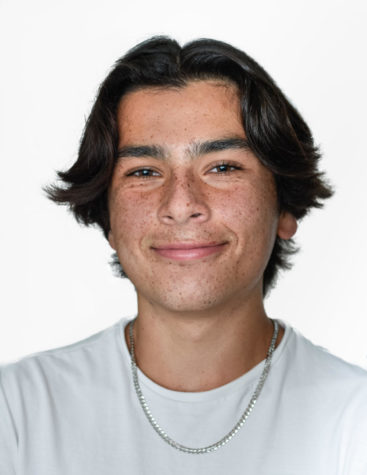 Sean Toomey, Staff Writer
Sean Toomey is a staff writer at Signals. It's his first year in journalism, third year on campus, and 13th year as an impassioned author – from the first Pre-K crayon scribbles to his columns in the paper, he has always wanted to share his enthusiasm for writing with the world. He spends more time at the beach than at home and runs on West High's cross country team and caffeine.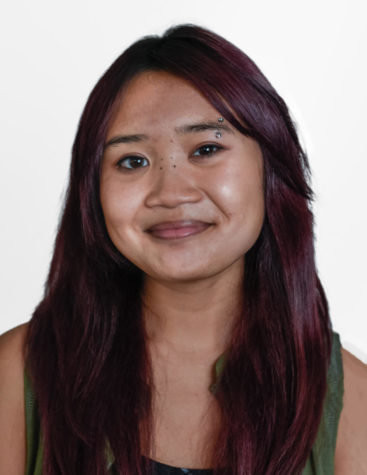 Kayla Dadivas, Staff Artist
As a freelance artist, Kayla Dadivas can't wait to contribute to the writings of West Signals and broaden her artistic range and perspective. She is a senior, making this year her first and last year with Signals. Aside from Signals, Kayla is President of Filipino Cultural Club and sells art. She enjoys exploring many mediums and forms of art, cats, concerts, long walks, and collecting unnecessary trinkets.