Community Connects Over Benny Morales
   As 2022 comes to a close, a period of reflection is upon us. Although we often remember our joys, we must still recognize the sadness, grief, and loss our community has faced as part of the continuous journey of healing.
   On Jun. 30, rising senior Benjamin Morales died by suicide. Known as Benny to his family, friends, and classmates, Benny is remembered positively by the West High community — who is saddened by the loss, yet devoted to continuing his memory. 
   Over the summer, Gaby Nieraeth (12), who was friends with Benny since kindergarten, spearheaded efforts to honor him. With the help of Benny's family and West High Principal Mrs. Murata, Nieraeth and Sidney Hinks (12) organized a candlelight vigil in front of West High on Jul. 7. 
   The vigil was attended by numerous family members, friends, school peers, and teachers of Benny's. The evening began with an audio message from Shinwoo Lee (12), one of Benny's closest friends, who was unable to attend in person. 
   Nieraeth and her friends, many of whom were friends with Benny in elementary, middle, or high school, passed around and lit candles for attendees to hold. "We had all of our friends work the lighters, so kind of like a group effort and it was nice feeling supported," she expressed. Mason Nishikawa (12), who helped light candles, reflected, "Every single time I hung out with him or was around him I knew I was gonna have a good time . . . it was just natural."
   The vigil also held a performance from a small group of members of the West High Band, conducted by Drum Major Riyana Roy (12). They played an arrangement of "In My Life" by The Beatles — the same version played by the Bert Lynn Middle School Band in 2018. Benny played both baritone and trombone at Bert Lynn. 
   The performance was followed by words from Mr. Caceras of West High's Boys' Soccer, who coached Benny during his freshman and sophomore years. After a moment of silence, Nieraeth concluded the program with a profound reflection of her own, evoking both tears and smiles. Mr. Morales, Benny's father, urged young people in particular to support one another.
   Following the end of the program, many attendees stayed to chat and reflect. The organizers of the vigil created "Benny's Bucket," in which "people would write down their thoughts and then fold it up," Nieraeth explained. "Then we gave [the bucket] to [Benny's] family at the end of the night." The vigil also offered a whiteboard where friends and family could place pictures of Benny.
   Several weeks after the candlelight vigil, the viewing and church services for Benny were held on Jul. 28 and 29. According to Lee, who was one of the pallbearers at the funeral, the service "gave us a moment, as a community . . . to start the healing as soon as possible." It concluded as each attendee was given a sparkler, watching Benny's casket being moved into a car. "I recall a man standing next to me even said 'Goodbye Benny' as his coffin passed us," Nieraeth shared. "It was a very sentimental ceremony."
   While Benny's passing has left a "big hole in the West High community," Nieraeth is thankful for the outpouring of support. "Try and check on your friends as much as possible," she recommended. Nishikawa also emphasized the importance of deliberately checking in with friends, even through what may seem to be positive times. 
   The West High community has found ways to connect with each other and live in remembrance of Benny's life and beloved smile. The Instagram account @support_for_benny_family_ was created shortly after Benny's passing and was active throughout the month of July as an outlet for grief and a place for commemoration.
   The owner of the account, who preferred to stay anonymous, allows anyone to send pictures and messages about Benny to be posted on the account. "My hope is that the community can feel peace and also a bit of joy when they think of Benny," they explained.
   Benny's parents have created a foundation dedicated to honoring his memory that will award scholarships to at least two seniors towards the end of this school year. Next month, they expect to release the criteria for the scholarship application.
   Benny's 17th birthday would have been on Nov. 28, 2022. In remembrance of him, support the people around you — be an attentive friend; seek to understand how others are feeling beyond the surface; be unafraid to lend a helping hand. 
More mental health and crisis support can be found here:
Crisis Call Center: 1-800-273-8255
About the Contributor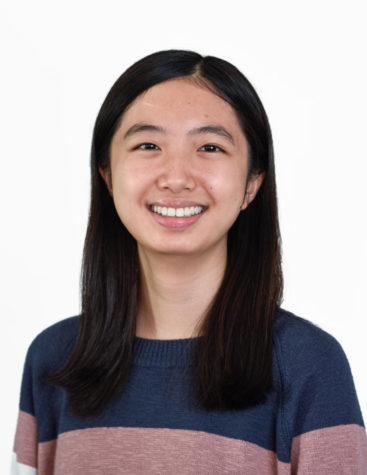 Lauren Ng, Co-Editor-in-Chief
Lauren Ng is the Co-Editor-in-Chief of
West Signals
and a senior at West High. This is her third year on staff. Passionate about the power of storytelling, Lauren is looking forward to collaborating with the
Signals
staff and sharing diverse stories with a growing audience. Aside from
Signals
, she is the President of CSF and Co-President of Choreo Club. Lauren also enjoys eating, cooking, reading, writing, and dreaming about food.