That Awkward Moment When…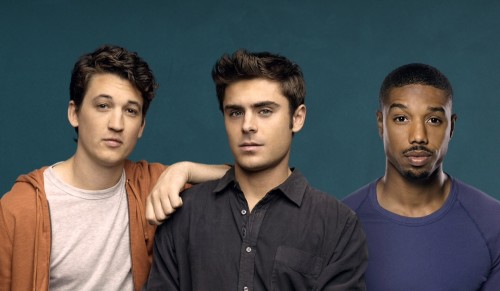 Your face turns red as a prolonged silence replaces small talk and trickles of forced chuckles. You cannot decide whether to walk way or burst into laughter. Whether it is among your closest friends or in front of your boyfriend/girlfriend's parents, we've all experienced that awkward moment. On Friday, January 31, Focus Features released one of 2014's first romantic comedies, That Awkward Moment. Unlike most romantic comedies, where a group of female best friends narrate their roller coaster love life while trying to find the perfect man, this film shows the "awkward" moments of relationships, work, and family from the standpoint of three best guy friends.
  One of Hollywood's heartthrobs, Zac Efron, plays the role of Jason. Jason is a single guy in his mid 20s, who fears commitment and would much rather concentrate on himself and party every night. Alongside Efron, Miles Teller, known for his roles in Project X and 21 & Over, plays Daniel: the witty, immature jokester of the group. But, when Mikey, a successful young doctor played by Michael B. Jordan, realized his marriage has failed, the trio decides to make a pact to stay single and enjoy their last few years of being young and foolish.
  Through some of life's most awkward encounters, their inseparable bromance is tested as they realize they have all fallen into the doomful relationship trap. Although the film has received its fair share of negative responses, the audience can easily relate to their sticky situations and embarrassing confrontations of life. Kylie Fujioka (11) commented, "I really liked how it showed the girls and the boys perspective! Sometimes, it's better to see a different view."
   Awkward seems to be a popular term for this generation. What would life be without a couple of mishaps? Recently, while being interviewed by thesource.com, Efron shared his most recent awkard moment: "This year when I slipped and hit my face on a fountain in my house. So I'm a klutz and…yeah…I slipped and splashed my face onto it. It was really awkward. It was more awkward telling everyone about it." TV shows, magazines, and now even films are portraying what this generation can most relate to and understand, because let's face it, everyone has been through at least one subtle or extreme blunder. So whether it is for a date night, a girls/guys night out, or just for a good laugh, That Awkward Moment is out in all theaters nationwide and will definitely be a night well spent.