Earth Day at West High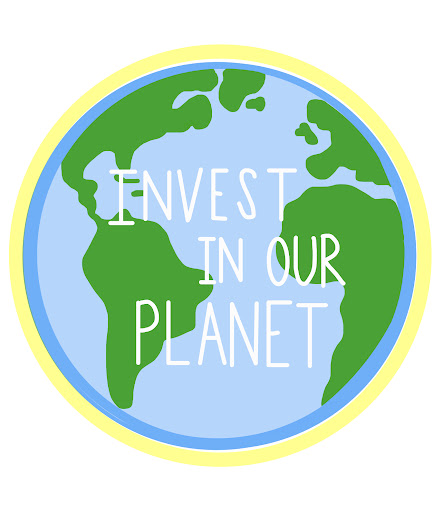 April 22 was Earth Day, an annual celebration of our planet! Earth Day's theme this year was to "Invest In Our Planet" and change our actions towards the earth to save it from the rising threat of climate change. The theme is linked to the idea that companies are slowly "going green" and organizations are now working together to lessen their negative environmental impacts. This Earth Day, environmentalists urged people to be more active in reducing their carbon footprints. At West High, attention to Earth Day could help us be a more eco-friendly campus.
   Sophia Quintana (12) is the secretary of Environmental Club at West, which aims to inform the school about environmental issues we face and how to enact change to fix these issues. According to Quintana, Earth Day was important because of its history of protests that helped pressure the government to form the EPA (Environmental Protection Agency). Quintana expressed, "Sometimes people become out of touch with the impact of their waste and our unsustainable living so Earth Day is typically a good reminder for people to become more involved and concerned with their own ecological footprint." One of her ideas to make West a more eco-friendly campus is to "educate students on their impacts on the environment and also to make a switch to more technology. All the worksheets and handouts as well as new books being bought aren't the solution. Obviously it's what the school can afford but ideally switching to online textbooks and keeping assignments and tests online can help reduce our waste as a school."
   Offered at West High, the AP Environmental Science (APES) class educates students about climate change, gas emissions, and anthropogenic, or human-caused, issues. Chloe Kang (10) who takes the course, explained, "Earth Day serves as an urgent reminder that is much needed to our world right now." In APES, Kang has learned about "the consequences of our comfort including mass agriculture down to the simplest of actions like keeping chargers plugged in," and "how urgent our climate crisis is." As a result of these revelations, she believes that West could stress the importance of recycling and handling food waste by announcing eco-friendly solutions at school rallies.
   Kate Amano (11) is currently enrolled in APES and offered another perspective: "Something as little as going on a walk instead of driving or planting some seeds at the park is one step toward helping the Earth!" Something Amano has learned is "the painful truth of how much humans have negatively impacted the Earth by their everyday decisions. Because of this, APES has made [her] more attentive on how [she] can help reduce these environmental issues and encourage others to do the same." In her opinion, interactive activities are the way to make West more eco-friendly. For example, students could have a trash-finding scavenger hunt with the goal to find a certain number of bottle caps or wrappers.
   On social media, Earth Day prompted people to post awareness on their accounts. Platforms try to raise awareness by featuring a love for nature. Many students at West High took the chance on Earth Day to post beautiful photos of our planet that remind us how precious the Earth truly is.