Mr. Eddy: West High's New Assistant Principal
New school year, new assistant principal! Meet Mr. Eddy, the most recent addition to West High's administration, who joins our school as we embark on this virtual adventure of a school year.
   Originally from Long Beach, California, Mr. Eddy has experience with different positions in various school districts: "I started off in South L.A., and then I transitioned from South L.A. to the South Bay… I taught at Hawthorne High School for approximately five years, and then I became a dean at that high school."  
   In addition, Mr. Eddy has worked in Compton, where he was an assistant principal for Dominguez High School. As a result, Mr. Eddy's previous experiences have provided him with a unique approach to education. 
   One of his biggest passions is "opening doors for students." He elaborated, "I like to ask students what they're interested in, and match their interests with opportunities." By creating networks for students, Mr. Eddy helps students connect to mentors and professionals in their fields of interest.
   Mental health has been one of Mr. Eddy's biggest focuses, especially throughout the COVID-19 pandemic. When examining an issue, Mr. Eddy uses a "social-emotional" perspective. He has devoted time to researching mental health in order to prioritize "helping students deal with stress, helping students cope with anxiety, [and] helping students feel sure of themselves."
Mr. Eddy also addressed the importance of cultural awareness at West High. As a whole, the South Bay is very diverse, full of cultures and customs that make the region unique. Mr. Eddy explained that "through the celebration of differences, we realize that we have so much in common." 
   His perspective on the importance of diversity stems from his past experiences. Prior to becoming a school administrator, Mr. Eddy taught World History. Having travelled to five of the seven continents, he has been given the opportunity to learn about cultural customs, interact with various people, and try new types of food, allowing him to appreciate the diversity that the world has to offer. In West High's future, Mr. Eddy hopes to use the Cultural Diversity & Awareness Program to unify students and faculty alike by celebrating our different cultures.
   Mrs. Murata, West High's Principal, expressed her thoughts on working with Mr. Eddy: "He is always helping us to look at better ways to support students, and better ways to support our staff." In addition, Mr. Eddy has even "taken time to personally drive to students' homes to deliver Chromebooks… anything that he can do to make learning more effective for students, he's doing." Mr. Eddy's devotion to West High is exemplified by all of his hard work, aiding students in many different ways.
   Mrs. Murata additionally noted that since students have not had the opportunity to meet Mr. Eddy in person, they may be interested to know that "he has a great sense of humor, and he likes to joke around, and while he is very serious about providing [students] with support… he is also someone
that [she thinks] students are really going to enjoy talking with and spending time with."
   While acknowledging that a virtual school year is not ideal, Mr. Eddy still pointed out that "[the pandemic] has forced us to think outside of the box and find new ways to connect. Even if we come back to school, we can still use some of the things we learned during this time and implement it into our regular school day." 
About the Writer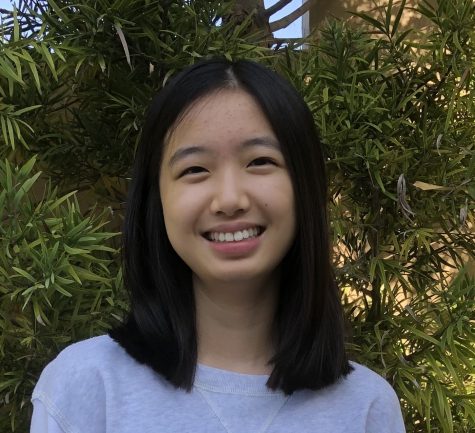 Lauren Ng, Staff Writer
As a Staff Writer for West Signals, Lauren Ng is excited to engage, entertain, and educate readers through the platform of writing. This is Lauren's...