New Year, New Resolutions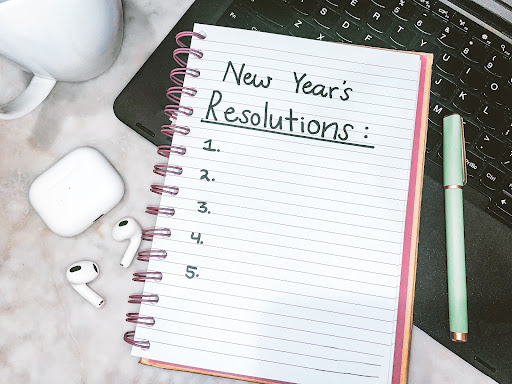 "Five, four, three, two, one! Happy New Year!" As the clock strikes 12, people all over the world hug their loved ones, turn their calendars, and celebrate the beginning of a new year. A valued tradition that many observe is New Year's resolutions: promises that people make to themselves to change in the upcoming year. It is important that we all make these promises since they let us become better versions of ourselves, one step at a time. In fact, the practice of making resolutions is encouraged by many West students and faculty, whether those goals are  big or small. 
   In 2022, Khushi Sharma (11) resolves to change three things in her life. She wants to stop procrastinating, exercise more, and have more fun. 2021 was a difficult year for everyone, and these resolutions represent a desire for change and a better year in 2022. Sharma commented, "I hope that coming into this year, everything will be good. I like having a plan so that if something unexpected were to happen again, I'd be prepared and have a routine that lets me be happy and satisfied with what I can do." Going into senior year, Sharma hopes to be able to spend her time wisely, build up her college resumé, and prepare for college applications. Sharma sets a good example of the importance of having resolutions. Her goals will drive her to make changes in the new year that will ultimately help her grow and improve. 
   Similarly, Mrs. Wade, West's AP Calculus teacher, believes "making resolutions is a good idea," but that she "know[s] that not everyone is into [making] New Year's resolutions. It's definitely good to have goals, and the start of the new year is a good time to begin something new." Although you may be holding off on making resolutions because of how difficult it can be to keep them, resolutions are the first step in the process, and tracking your progress little by little can help you succeed. A new year is the beginning of a new chapter in our lives, and it is only natural that we would want to make a change. Mrs. Wade further elaborates by saying that "a new year brings the hope of new beginnings" and encourages us to set these goals for ourselves since "it's a fresh start, and a great way to begin a new year." Each new year is a new opportunity to present ourselves to the world in a different way, and we should take that chance when given. 
   Unfortunately, many people often fail at keeping their resolutions. University of Alabama at Birmingham (UAB) Medicine wrote that only eight percent of people keep their resolutions each year. They are huge commitments and may not be for everyone. Still, this is no reason that you shouldn't make your own resolutions this year. Goals drive you and let you become the person that you want to be. Not only that, but measures can be taken to better your chances of keeping your resolutions. Sharma suggested taking it "week by week or step by step so it doesn't seem so overwhelming… If you make mistakes, it's fine. Just keep going." 
   The fact that many resolutions are often broken shouldn't discourage anyone from making their own. Setting goals for oneself and creating room for improvement are some of the few ways that we can grow as people. Don't let your mistakes or a step back stop you from achieving your goals. Make your goals measurable- making sure that you become the person that you want to be can often be the best way to celebrate a new year.