New College and Career Counselor Mr. Vick Prepares Students for the Future
   West High's new college and career counselor, Mr. Vick Garcia, has made a welcoming entrance by helping students find their futures. Students enjoy Mr. Vick's company and advice, giving West a warm reception to one of its newest Warrior faculty. 
   Mr. Vick provides students with easy access to learn about colleges and future plans. Mr. Vick believes that each student has an individual pathway, and his role and passion is to "ensure that all students have an option and can explore the maximum amount of options." He gives students ideas on the immense amount of opportunities that are open for them. Mr. Vick's main objective is to make college and high school a little less scary. 
   Growing up as a first generation Mexican-American, Mr. Vick struggled to grasp what he wanted to do in his future. He aspires to help students in a way that could have helped him in his younger years. 
   Further, Mr. Vick's strategy is clearly working, as he is already helping many students find their passions and plan for their futures. Misa Cohen (12) described Mr. Vick as an incredibly nice person who can "talk about any and all questions you have." She said that Mr. Vick has given her an extreme amount of helpful knowledge about future opportunities and the entirety of the application process. 
   Other students, such as Jacklyn Rodriguez (12), also agree that Mr. Vick is a great source of knowledge. Rodriguez especially remembered when Mr. Vick gave her insight on how she could reduce college application costs and how to de-stress overall. She finds Mr. Vick very approachable and relatable, saying that "he understands the pressures that teenagers face." 
   Pressure on teenagers can spread rapidly, even when schools try to ease all students' needs. Seeking Mr. Vick's guidance for college and career help is a great way for students to minimize anxiety. Mr. Vick tries his best to help students remember that "the entire purpose of career and educational paths is that students explore various opportunities, as well as to grow as people." He feels that a negative culture – one that rushes students to find their purposes in life – has spread throughout the world of education. Mr. Vick makes an effort to be the "helping hand" that students need to not only de-stress, but to gradually find career paths that suit them and their needs. 
   According to Rodriguez, having a college and career counselor "provides students with an extra resource of help to keep us on track and spread information that many students may not be aware of." Additionally, Cohen can't imagine what the college process would be like without Mr. Vick. She described college and career counselors as such a big help at schools because "college and career are difficult ideas to grasp, and if you don't have much outside knowledge, the process can be very confusing."
     Mr. Vick is motivated to help as many students as possible. If you need any help with college or your future career, contact Mr. Vick at [email protected] or visit him in the College and Career Center (Room 7107).
About the Contributor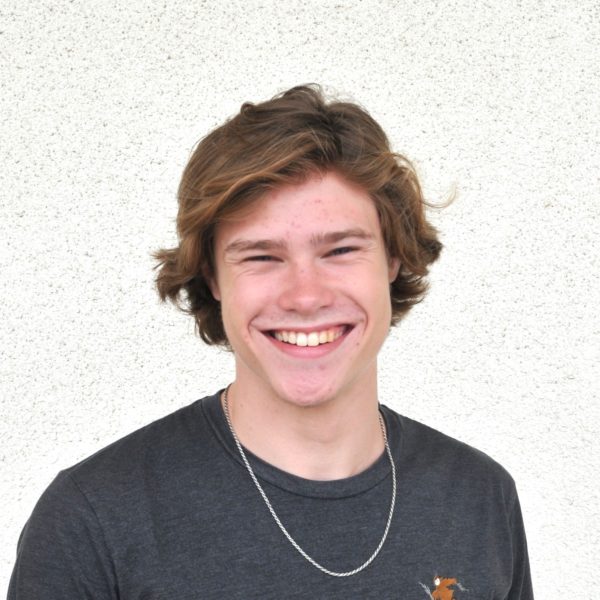 Anthony Parker, Entertainment & News Editor
Anthony Parker is the News and Entertainment editor for his second year on West Signals. He hopes to provide exciting coverage on the news and events in West's community. In his spare time, Anthony likes to read, work out, and make videos. He hopes to one day become a filmmaker.