How West High Studied For Their AP Exams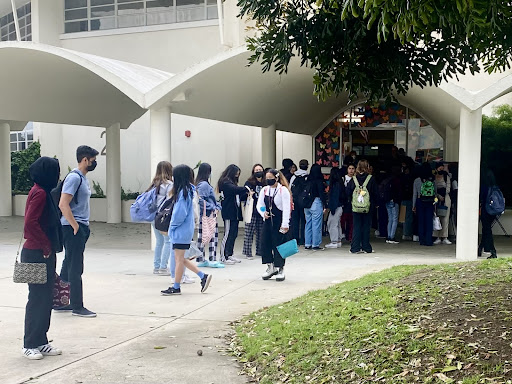 'Tis the season for College Board's Advanced Placement (AP) exams; not exactly as jolly as seasons tend to be. From May 2 to May 13, students went through the dreaded "AP Weeks." After over nine months of active learning, West High's AP students finally reached the endgame: their exam. Studying for AP tests can be especially tedious and long because students need to review a whole year's worth of material. Thankfully, AP studying has some helpful resources  like online YouTube videos, review books, and, of course, AP Classroom. Here's how West High's students study for the AP exams.
AP Science
   The chemistry exam was one of the first in a long lineup of AP subjects and was on May 2. AP Chem student Samantha Jiao (11) shared that her studying for chemistry consisted of review. Jiao used practice tests to study and explained that this was most useful because they already learned the content throughout the school year. She added that students should take practice tests and review any known weaknesses. Her last note was, "Don't overdo it! Trust that you know the info you've been learning all year."
   The AP Environmental Science (APES) exam was on May 6. Lana Gilligan (10) used AP Classroom's videos and practice tests to study. She explained that writing ‌ notes during videos was valuable because it provided easy access and reliable review. Gilligan added that she "also bought a general review book to take practice tests and have answers with explanations."
AP English
   Many juniors were studying for the AP Language and Composition exam on May 10. Students such as  Julia Araujo (11) "refrained from asking any questions about timed writes so when [she did] them in class [she was] completely surprised just like [she'd] be on the actual AP test." Most AP Lang students didn't study as intensely compared to other exams, instead relying on the knowledge and skills they gathered throughout the year.
AP History
   The first of the AP history exams was AP U.S. Government and Politics on May 2. Keira White (12), who's taking both AP U.S. Government and Politics and Macroeconomics, recommended studying with the multiple choice and free response practice tests from College Board. White noted, "It also helped me practice with the time constraints since I could test how long it took me to complete each section and parts I needed to speed up on or review for content."
   AP U.S. History was on May 6. Taylor Gulbrandson (11) studied for the exam with YouTube, Fiveable, and the AP U.S. History AMSCO Review Book. She noted that Heimler's History on YouTube really helped her because she is an "auditory and tactile learner."
   These sources—plus The Princeton Review AP World History Prep book—could also be helpful for the AP World History exam which was on May 12. 
AP Math
   Students preparing for AP Calculus A/B could've considered "practice FRQs (free-response questions) or workbooks as an option for studying," said Araujo, who took the exam on May 9. 
AP Elective
   Other common exams at West High are electives such as AP Spanish. Araujo, also in AP Spanish, explained, "I've been doing all the classwork and focusing mainly on practicing for AP Spanish during class since I already speak Portuguese at home, which is very close to Spanish." 
   The AP Exams are all vigorous and intensive, with a year of knowledge packed into a three to four-hour test. Hopefully, diverse study methods were impactful in helping AP students excel on their tests.