West High's Night Market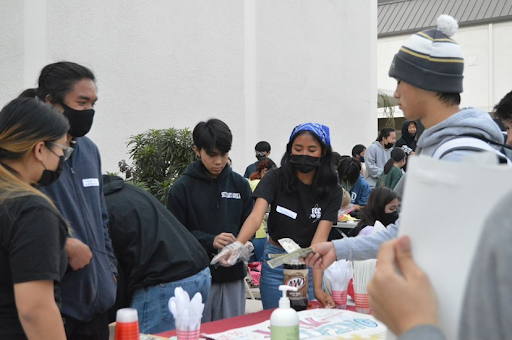 The chatter of parents, the voices of students promoting clubs, and the smell of katsu filled the air on a Tuesday evening: West High's Night Market had begun. March 15, 2022, was an exciting day for everyone: eighth-grade parents attended an informational meeting and tour, students of all different ages enjoyed the Night Market, and members of various school organizations worked busily to sell and promote. The idea for the Night Market had been conceived a very long time ago but had never successfully been put into action until this year (partly due to COVID restrictions). But as they say: good things are worth waiting for. 
   School organizations such as Choir and Science Olympiad had information booths with fliers and students to answer questions. Others sold food while actively encouraging incoming students to join. One of the greatest highlights of the night were the cultural clubs, which featured foods from many different cultures and highlighted West's diversity. 
   Shelly Maekawa (12), the president of Japanese Cultural Club (JCC), said they sold miso soup and takoyaki (or "octopus balls") to make the market feel like a real summer festival. Maekawa specified she was ultimately happy with her decision, especially since the booth was so popular. She noted that the purpose of the night was to "get eighth-graders interested in [their] clubs," and explained that the night may have "helped [students] envision what high school might be like on a larger scale," ultimately becoming more familiar and aware of all that their future had to offer. At the end of the day, Maekawa noted the night was an opportunity for participating JCC members to "just have fun," and that it was a "good experience to bond together."
   Jude Arabit (11) of Filipino Culture Club (FCC) claimed to have enjoyed both working behind the booth and experiencing the Night Market, enthusiastically noting that the food was delicious. "The Night Market itself was a success," he remarked. Arabit commented not only on the sheer number of people that attended, but the fact that he encountered many new students interested in joining. 
   The night market was once again a reminder of the fact that high school is about much more than books and classes. The night was a show of students' passions and excitement, which ended up becoming an opportunity for current students to build memories and for incoming students to see what they have to look forward to, leaving many students hoping for the Night Market to become a yearly tradition.