The Spike in COVID Cases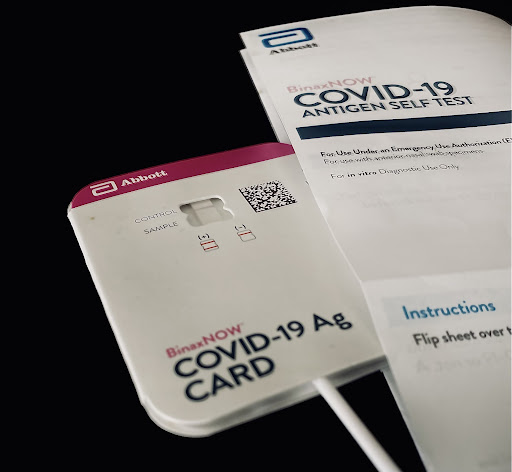 Kate Phan, Entertainment Editor
January 13, 2022
   Chances are, you know someone who's recently contracted the coronavirus, which is spreading quickly. At-home rapid tests are sold out, testing sites are booked, and students are on extended absences as they quarantine at home.
   In January 12 alone, there was a peak of more than 40,000 new COVID-19 cases in the Los Angeles County, according to the LA County Department of Public Health. After the holidays, many have gone out to celebrate and unfortunately come back with a positive COVID test. Holiday shopping and meeting up with long-lost friends and family could have played a role in this new spike of confirmed cases. Along with increased socialization, the new Omicron variant is said by the CDC to spread more easily, even to those who are vaccinated — a likely factor to the surge. Still, it is important to get vaccinated and, if possible, get the booster vaccine as well, which prevents severe symptoms.
   Dean Ashley (11), who had COVID-19 despite being fully vaccinated, listed his symptoms: "Bad cough, stuffy nose, and it's a little hard to breathe with a mask on. I can breathe without a mask fine, but when I put one on, it's hard." Ashley noted that his brother Gavin Ashley (9), who also attends West High, experienced no symptoms although he tested positive. 
   For others like Raiden Go-Romero (11), who is also vaccinated, symptoms were slightly more severe, with "a bad fever, chills, body aches, bad headache, sore throat, and allergies." Go-Romero added that after he tested positive via an at-home test (from school) he lost his taste and smell.
   With all the quarantining students, West High's staff handled the virus surge  by accommodating those who are at home. The staff and administration have been following positive cases and contact tracing. By using school platforms like Schoology, Google Classroom, and Zoom, teachers are able to post assignments, notes, and lectures so that absent students do not fall behind. 
   On January 7, West High offered free at-home rapid tests for students to use over the weekend. Rachel Yu (11) did her test after picking up the kit from the front of the school. To use the rapid test, students swabbed both nostrils for a few seconds. Yu explained she "slowly stuck it up [her] nose about 3 inches on both nostrils" and "was non-stop sneezing." She then set a timer for 15 minutes. Before getting her results, Yu was nervous because she had been in close contact with people who tested positive. Luckily, her nerves quickly disappeared as her timer went off and her results ended up negative.
   During cold, flu, and COVID season, it's important to stay cautious and wear your masks properly. Vaccinations and boosters are now available to those 12 and older.
After being in close contact with someone positive for COVID-19, it's strongly recommended to get tested as soon as possible to eliminate further exposure to others. If you test positive for COVID, make sure to email the attendance office to inform them and create a plan of absence.