College Decisions Have Been Made, What Now?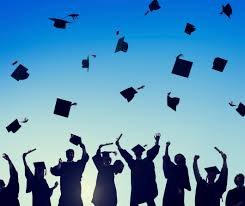 Decision Day is finally here! While some adventure-seeking students have decided to attend an out-of-state college, others have decided to stay in a familiar place close to home by choosing a college in California. There are a lot of different factors to take into consideration when committing to a college. Let's find out how two students from the Class of 2019 made their choice. Michelle Kim (12) has decided to attend California State University Long Beach to major in nursing. Joshua Morales (12) has decided to enter the pre-med program at University of California Riverside. Both students are involved in different activities and have different interests, but both have learned a lot from their experiences and wish to share this with other students.
  The college admissions process is stressful and draining. While some students are able to handle it fairly well, others have a more difficult time. Michelle stated "I don't think I managed the stress during college application season very well, but the main thing that helped me were my friends who were there to comfort and hype me up at the same time."
  Evidently, the most helpful tool for dealing with stress is friends and family. After all, these are the people who have the most influence on the person we become. Joshua expressed his gratitude to his father for helping him through this entire process. He stated, "My dad encouraged me to always have an inner drive to learn and pushed me to be a better human being everyday."
  For many students the two most important factors for choosing a college is major and location. Joshua stated, "You should be in a beautiful place that you love and a major that you love so that you will enjoy college." College opens the door to endless opportunities that many students are able to take advantage of. In order to be able to fully reap the benefits of college, one must find the perfect college for them. Being comfortable in the college you choose makes the transition to adult life that much easier.
  Adjusting to college life is difficult for many students since this is the first time in their lives that they are truly independent. Homesickness is also something that some students struggle with. Thus, it is important to make the most of the summer before college and to say goodbye to your current home properly so that the transition to college life is a bit easier. Michelle shared her plans for this summer, stating, "One thing I'm looking forward to this summer is hanging out with my friends. For the summer, I have a bucket list that I want to complete."
  College is only the first step for these students, along with thousands of others, to begin the journey of their life. Joshua shared some of his big plans for the future, stating, "I want to go to New York because I am planning on auditioning to The Juilliard School."
  Clearly the long hours of hard work and effort that these students put into their studies payed off as both Michelle and Joshua will be attending the colleges of their choice. Since UCs and Cal States both have their own unique programs and features, it is important to know what you yourself are looking for in a college, because at the end of the day, it's your life and only you can decide what you want to do with it.