Luke Perry Died From A Stroke At 52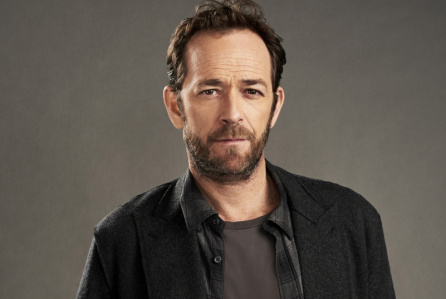 Actor Luke Perry died on March 4th after suffering a stroke. Perry was a heartthrob in the 80s, catching the eyes of millions of fans in the hit Fox drama Beverly Hills, 90210 and the CW's teen drama Riverdale.
  Perry's closest friends and family were with him before he passed, such as his children Jack and Sophie, fiancée Wendy Madison Bauer, ex-wife Minnie Sharp, mother Ann Bennett, stepfather Steve Bennett, brother Tom Perry, and sister Amy Coder.
  Perry's publicist, Arnold Robinson wrote on behalf of Perry's family speaking on his sudden death.
  The statement said, "The family appreciates the outpouring of support  and prayers that have been extended to Luke from around the world, and respectfully request privacy in this time of great mourning."
  Paramedics responded to Perry's Sherman Oaks home to treat a stroke patient. When paramedics arrived, Perry was alert and talking, but his condition declining.
  When people heard about what happened to Perry, everyone thought of the worst, like Logan Munoz (10). He said, "Seeing a multi-talented actor, like Perry or any other actor, as a devastating tragedy that rocked the whole world. It's an unimaginable tragedy that anyone wouldn't see coming. He would be missed by all celebrities and fans."
  Doctors told Perry's executives that they were going to sedate Perry, so his brain could possibly recover from the stroke. However, the damage to his brain was to severe that doctors could not save him.
    In response to the tragic death of Perry, actress and former 90210 co-star Gabrielle Carteris said in an Instagram post, " Luke was a tremendous force in the lives of so many. He was a very sensitive soul who was kind, generous and he fought for the underdog. He was a strong voice and an advocate who will be so missed by all who knew him."
  Many people were surprised about Perry's death. One in particular, Enrique Ramirez (11), said, "It's just so tragic for someone, like Luke Perry, to not be with us, being an incredibly talented in many TV shows and films."
  Perry had an extensive career of doing movies and television shows. Some of his works includes Riverdale, Beverly Hills, 90210, Once Upon a Time In Hollywood, The Sandlot: Heading Home, and FCU: Fact Checkers Unit.
  Perry's family is planning a funeral for Perry and the date will be determined in the future.