Codes, Data, and More!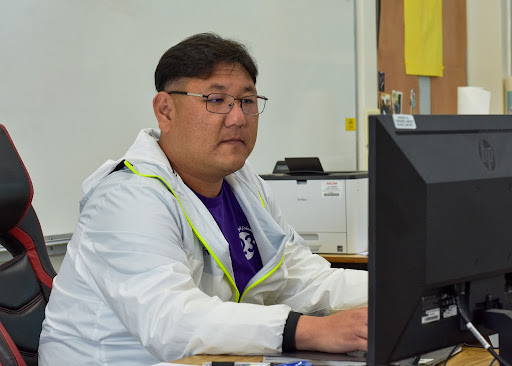 Do you have a passion for coding? Perhaps you're one of the few of your friends that actually enjoy math? Or maybe you have considered a career in STEM? As the end of the year approaches, most students are starting to plan their schedules for next year. Introduction to Data Science is a class about data gathering, analyzing, computing, and decision making. Students use RStudio, the main statistical programming language used by industries, to bring data to life. 
   This class is available for students of all grades However, a grade of "C" or better in Algebra 2 is required. Data Science is designed for students who have a desire to learn about and explore both data analysis and computer science. 
   Riyana Roy (11), a current Data Science student, commented, "I definitely do recommend this class, it's fun and interesting. Definitely one of my favorite classes this year." Students' main takeaway from the class is coding because it gives them the opportunity to investigate and use logic to interpret data. "This class has taught me a lot about logical thinking and has expanded my knowledge about how to code," Roy added. 
   Data Science wouldn't be as fun if it wasn't for Mr. Jin, who teaches Data Science and also coaches Tennis. Mr. Jin finds joy in helping his students understand more about the science and math worlds. "This is my first year teaching this class," Mr. Jin explained. "It is a bit different than a traditional math class because we use statistical tools rather than math-related formulas and tools." 
   Some students struggle with using their calculators for math, but in this class, you won't have to worry about this type of technology. Data Science explores a different side of both math and science. Rather than focusing on calculations, students learn to gather accurate data and make decisions accordingly. 
   Data Science is also a very interactive class. Group projects are part of the curriculum because it helps students develop and improve their research skills. "We do individual and group projects . . . you [students] will have to interact with their peers," Mr. Jin noted. Whether you're interested in science, math, or simply exploring a career field, taking Introduction to Data Science will help you learn real-world skills. If you have any questions, do not hesitate to come by room 5100 and ask Mr. Jin for more information about the class.