FCCLA and FBLA: A Little Peek Into the World Outside of Our Classes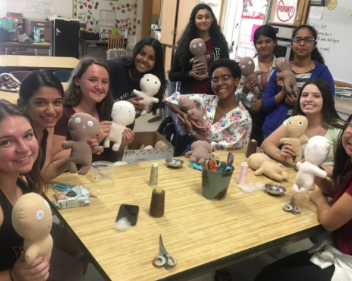 There are six required classes at school: math, science, English, history, physical education, foreign language. But High School is more than just these six classes. High school is where you can experiment with new things and discover who you are while picking up skills found outside of the normal classroom. Clubs are one way to do so.    
     Kylie Dawson (12), the current publicist of Family Career and Community Leaders of America (FCCLA), in her sophomore year, happened to stumble across a club that would alter her journey after high school. She expressed how "[she] felt very lost and didn't really know what [she] wanted to do in the future." However, joining FCCLA helped her discover her innate talent in fashion designing.
    Recounting her experiences, Dawson shared that last year she qualified for a state competition and won first place and second place in nationals. It was a turning point in her life since the win helped her receive a scholarship from the Fashion Institute of Design and Merchandising college (FDIM). The club showed her that she could have a career in fashion, providing its guidance down this path.  
   As soon as students hear FCCLA, the first thing that pops up in many of their minds is fashion–maybe it's because of the letter F, which instead stands for Family. President of FCCLA, Pragna Chennuri (12) explained that "it's not just a fashion club, there is more to it!" Many Advanced Fashion students become active members since they automatically are part of the club, which may also contribute to the misunderstanding. FCCLA focuses on other topics as well including teen living, entrepreneurship, interior design, and more. However, because of COVID-19, the club hasn't been able to work on foods related activities as they did in the past.
   Maybe this misconception that FCCLA is the fashion club is barricading the club from reaching the heights it should. Dawson conceded to the fact that because of the pandemic, there wasn't a lot of participation from students. However, this year, they had "over 25 students sign up and the Club Rush was super successful!" She is glad to see this club grow as she grows with it. 
   Chennuri affirmed that by being a part of this club, she has gained many skills such as being independent and trusting her instincts when she enters a competition room with judges. She pointed out that although her potential major isn't aligned with the Family and Consumer Services  (FCS) pathways which the club focuses on, being part of the leadership team has taught her life skills such as organization that can be applied anywhere. 
   Another club that has a similar agenda of equipping students with skills is Future Business Leaders of America (FBLA). Raphi Rebucas (11), being the president of the club, pointed out that if there were to be one club that could encompass all the others, it would be FBLA.
   He went on to explain that they do community service, invite guest speakers, and give members an opportunity to explore their passion outside of their classes. He reasoned that business can apply to anything: STEM, choir kids, sports, and entertainment management
   To turn this club into one with competitions and challenges, they have many opportunities to express their political science knowledge, speaking skills, and much more!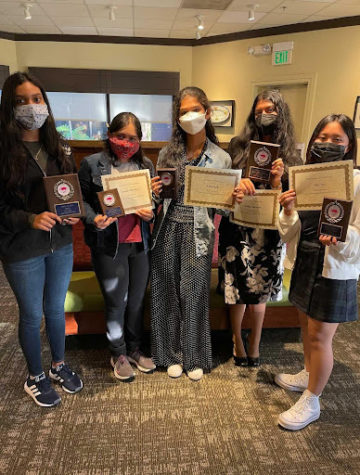 FBLA is a club that wants to make an impact in the lives of people, and the only way to do so would be by expanding membership, as explicitly mentioned by Rebucas.
   Both FCCLA and FBLA have commonalities in them: they want to give members an opportunity to figure out who they are and what is it that they want to do in the future. Sticking to the stereotypes of fashion and business clubs won't get either of the parties anywhere. Students don't have to major in the clubs they join, since the clubs are really meant to diffuse skills that, if learned, can be applied anywhere.