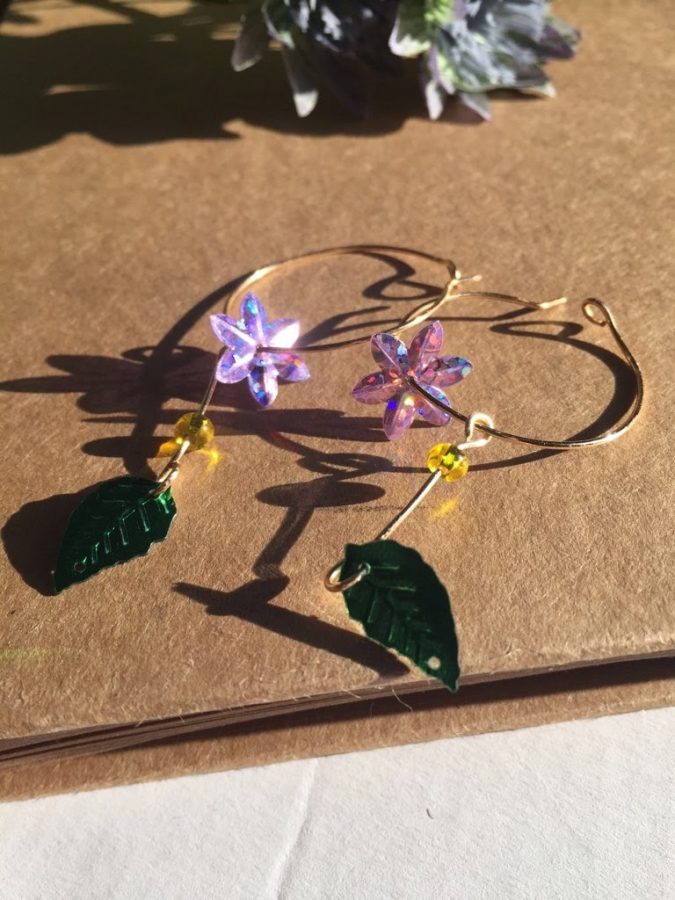 Captured By The Arts: Lindsey Kim
   Students such as Lindsey Kim (12) have a lot to handle. While being an active member of Speech and Debate, Art Director of West's Fellowship of Christian Athletes, and even co-owning a website, this West High student has a fair amount of responsibilities to manage. But aside from everything that's on her plate, Kim has been able to find time to enjoy a new hobby: jewelry making. 
   This intriguing craft caught the attention of Kim when she noticed that stores didn't supply the set of earrings her heart was set on. Kim thought, "Wow, it isn't hard to make a pair of simple gold hoops. It would be a lot cheaper to make myself a lot of earrings I'd want to buy." With materials as simple as a bit of wire, pliers, and a file, Kim has been able to make many incredible creations, from colorfully beaded necklaces to cute dinosaur earrings.
   "The most difficult thing is to estimate wire lengths — because I never measure them!" Kim said, explaining the jewelry process, "For a while I recorded wire lengths to cut for particular designs, but I stopped that because it's much easier to estimate every time."
   While she does find inspiration everywhere, many of her creations sprout from her personal style. Kim explains, "I really like to imagine things and design, which is why I think I am drawn to the more artistic pursuits."
      Originally, Kim had planned on applying to a fine arts program in college, but ultimately decided to pursue her other dreams of Political Science or Marine Biology. Despite her choice to settle on a different career path, her passion for art is far from over. "I really like creating things: I like to work with my hands and make my ideas into physical reality." Although Kim has a strong taste for making dazzling items, she recognizes her peers who share this passion as well. "I applaud all the other jewelry makers at West High. The ones who've been able to market their skills are really admirable." Kim admitted that she had considered selling her works, but instead chose to focus on her academics and continue to use this hobby for her own personal enjoyment.