Club Feature: Korean Culture Club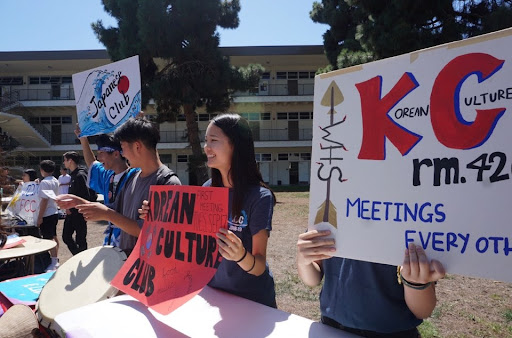 West High is a melting pot of rich cultures and groups of people. Korean Culture Club, otherwise known as KCC, is West's center of Korean culture where anyone is welcome to learn and participate.
President Heather Wi (12) expressed, "Our main goal [is] to create a place where students, Korean or not, have a place to come with their friends and have a good time while learning about Korean culture."
KCC meets every other Tuesday in Mrs. Lee's room, 4207. Every meeting is tailored to a different aspect of Korean culture, from dramas and TV shows to traditional holidays and Korean customs. The club celebrates Korean holidays such as Thanksgiving (Chuseok) and New Year's (Sulnal) with traditional Korean food and games.
Another holiday KCC celebrates is Hangeul Day, dedicated to the creation of the Korean alphabet. "During the week of Hangeul Day," Ashley Chon (12), KCC's secretary, said, "we created a presentation and explained what Hangeul is and other important details about the special day."
KCC is also participating in West's annual multicultural day.  Last year, Korean culture was represented by a traditional drum performance (Nanta) and a fan dance (Buchaechum).
"We wanted to switch it around this year," Wi remarked, "so we're going to have a K-Pop dance performance instead."  The performance will also be in the annual Korean Culture Night in April.
Ultimately, these performances are a part of KCC's aim to promote Korean culture to all people.
Chon added, "The club's goals include spreading Korean culture throughout the school, presenting the culture in a positive light, and encouraging both Koreans and non-Koreans to learn more about the culture."
Contact Mrs. Lee in Room 4207 to learn more about Korean Culture Club.