Rosy Stationary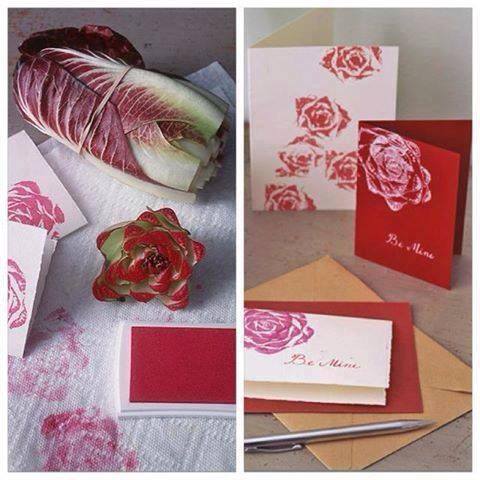 Tired of spending money on boring expensive stationary that you rarely use? Try making your own! Boredpanda.com has tons of creative DIY ideas, including one called, "Rosy Stationary."
  In this DIY, all you need is a head of radicchio lettuce, a sharp knife or scissors, a colored ink pad of your choice, and nice paper. Here are the four easy steps:
Tie a rubber band securely around the leaves on the head of your radicchio lettuce.

Cut the head of lettuce off with a sharp kitchen knife or scissors.

Press down the newly chopped side of the head of lettuce down on your inkpad until it has a decent amount of ink covering the surface.

Evenly press down the now inky bottom of your head of lettuce on your nice piece of paper and carefully press the stamp on your apparatus.
   You should now have a beautiful stamp of what appears to be a rose! Use your newly beautified piece of paper as stationary for a card or letter, or whatever strikes your fancy.