One Last Spike
   Picture this: It's a Wednesday night and after an entire season of demanding practices and long fought games, 13 Girls' Volleyball seniors finally got to experience the last game of their high school careers. It was a grand evening: The crowd cheering their names, the endless amount of flower bouquets, and a perfectly curated walk up song chosen by each girl made it a night to remember. Frosh/Soph and JV made a grandiose entrance for the seniors that have officially "crossed the finish line." After years of watching senior nights, it was officially their time to shine. 
   Girls' Volleyball is a program that strives for hard work and creates unbreakable bonds for life. It was quite the bittersweet experience for these seniors, as for many of them, it would be the final chance to show up for the team and play volleyball with their teammates. Maddie Gloria (12) who plays Libero on Varsity, has been a huge advocate and has always shown up for her teammates. Gloria expressed that during her final game of the high school season, she felt an overwhelming sense of nervousness but, "felt the love from the program all throughout [her] senior night." 
   Throughout her years of being a part of the volleyball program, Gloria believes that the team mindset has always been shown through putting the team before yourself. As the team continued to grow throughout the season and play hard for one another, their biggest realization was that the last practices and games as a team could potentially be the last of their volleyball career. 
   "Being a part of the 13 seniors, 10 of which started out all on the same freshman team was my favorite part of the program overall," Rylee White (12) shared. White described her experience in the program as "surreal" and after four years, she was finally enjoying her senior night after watching all of the previous seniors have their special nights. The friendships that were created throughout her 4 years of high school were so genuinely special to her and she is excited that those bonds were able to last. 
   As the season escalated and began to come to an end, Varsity's main drive was the competitiveness that led them to beating the South High Spartans at home. It was the first time they had beaten them in 5 years which was an important and amazing win for these Warriors before passing on their legacy to next year's team. 
   Senior night was a night for all 13 seniors to show the crowd everything they have accomplished on and off the court. It was truly an awesome experience for the class of 2023, and a final goodbye to the sport they had grown to love. 
About the Contributors
Bella Levinson, Staff Writer & Photographer
Bella Levinson is a staff writer and photographer for West Signals and a junior at West. It's her first year in Signals and she is excited to tell the school's stories through her eyes. In her free time, Bella loves to take pictures, hang out with friends, and is super excited to be joining West Signals this year!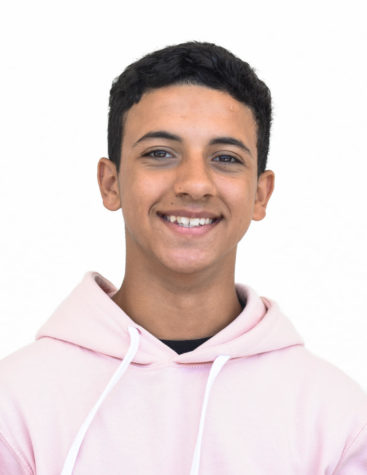 Roger Ayad, Staff Photographer
Roger Ayad is a freelance photographer for Signals and a sophomore at West. This is his second year in Signals. He's excited to record and describe the life of West High through photography. Roger enjoys wrestling, listening to music, and late night drives.