Athlete of the Week: Kyle Cascalenda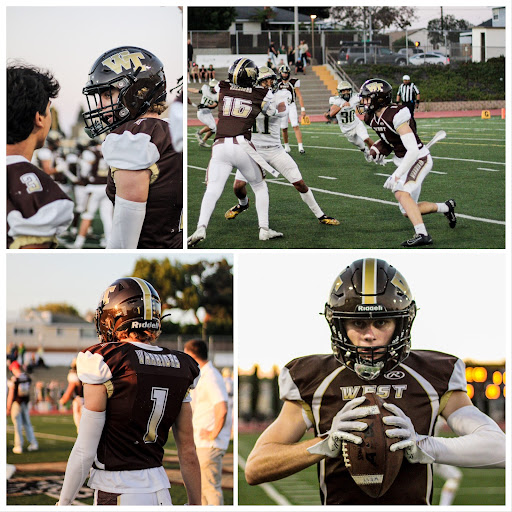 Ilma Patel, Assistant Social Media Manager
October 7, 2022
   The Sept. 9 Varsity Football game against the Peninsula Panthers ended with a 28-21 victory for the West High Warriors – three of those touchdowns were from this week's Athlete of the Week, Kyle Cascalenda (12): Varsity wide receiver, running back, and defense back who wears his #1 jersey with pride.  
   Cascalenda has been playing football since he was just seven years old, and has been a part of West football throughout high school. To him, football is "something that gets me through every day . . . it's very hard to go a day without wanting to be making myself better as an athlete on the football field, especially in the last year with the senior season coming up." He was excited for this season and going on one last ride with the West High football program and his teammates. 
  Cascalenda's favorite game in his entire time here at West was against the Torrance Tartars in his junior year. Reflecting on the game, he commented, "there was lots of speculation that we would lose and it was a great team win that brought us together." Cascalenda also added that the football team here at West is "one family, and that we do everything together, both on and off the field, and that every practice is put on the field every Friday night."
  Varsity quarterback Jackson Sharman (12) described Cascalenda as "a stud. . . he's ridiculous, [he's] one of the main reasons we won that [Peninsula] game." Even after numerous successes, Cascalenda still wishes to improve on being more of a leader on the field verbally and communicating with his team more often. Nevertheless, his efforts have not gone to waste as he was recently named Boys' Varsity "Athlete of the Week" by the Daily Breeze after the victorious game against the Peninsula Panthers. As the football season continues, Cascalenda strives for his team to stay disciplined – from the moment they step on the field until the last second ticks down.