Athlete of the Week: Tyler Reed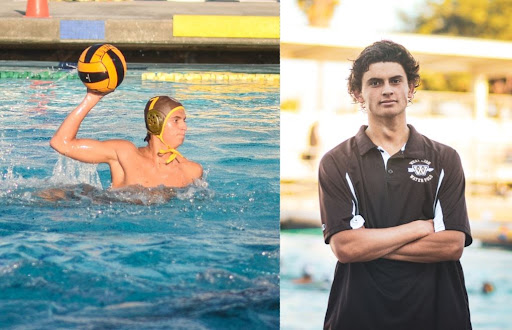 This week's Athlete of the Week is an athlete with strong game skills, a drive to succeed, and a shining personality. When teammates were asked to describe water polo point, Tyler Reed (12), this is what they came up with: 
"Very skilled"
"Incredible goals"
"Huge asset"
"Helpful to everyone"
"Great shooter & swimmer"
"Team leader" 
   The list goes on and on. Reed "is a fun person to have around and he's able to guide all the other people in the sport by helping them and the team itself improve", as stated by fellow Varsity teammate Arsani Ghobrial (11). West High water polo player Andrew Yan (9) described Reed as "one of the best on the team, and has single-handedly brought the team to many wins." Player #7, Reed is one to keep an eye on this water polo season!