Tiger Woods is Back:Winner of 2019 Masters Championship
Professional golf athlete Tiger Woods seemed to have let go of his passion for golf after he was seen not making any holes for over a decade. However, this last Sunday on April 14th, Woods made an extraordinary comeback to the sport at the Augusta National Golf Club in Georgia, winning his fifth Masters title in the 83rd edition of the championship.
  This is his fifteenth major title in his renowned career and was attained after eleven years of break. Despite not having played during the long hiatus, Woods seemed very calm and collected during the tournament, sporting a red mock golf shirt as fans cheered from the crowd. He hoped to put the green jacket on by the end of the championship as he previously had in 1997, 2001, 2002, and 2005.
  Entering the final day, Woods was tied for second, two shots behind Francesco Molinari. By the 18th hole, he had a two-shot cushion. In the final stretch, Woods made a sonic boom on the 16th hole with an 8-iron from 180 yards stopping only one yard from the hole.
  Many spectators did not share Woods' calm attitude. Like any mother, Tida Woods, was cheering her son on from the Augusta National clubhouse and others in the audience were anxious to see if Woods would take home the green jacket in the final moments.
  He ultimately won by one shot and three players finished a stroke behind him. Instantly after his win, the crowd could be heard chanting his name and Woods immediately grabbed his 10-year old son, Charlie Woods. He rushed to hug his mother and 11-year old daughter, Sam Woods.
  "Both Sam and Charlie were there at the British Open last year when I had the lead on that back nine, and I made a few mistakes, cost myself a chance to win the Open title," Woods commented on his family's support. He wanted to redeem himself after his past golfing mistakes and hoped to have his children see their father as the Masters champion after such a long time.
  Seeing Woods win was not just inspiring for Woods' children, but also many of his fans. One of his fans, Stacy Wong (11), played varsity golf both freshman and sophomore year, but took a break similarly to Tiger Woods. She said, "I wanted to focus more on academics but I really miss the sport and hope I can make my own personal comeback in senior year or maybe in college. Tiger Woods' impressive victory after all he's gone through shows us how it's never too late to do something or come back to something we love."  
  Woods' comeback is especially inspirational considering the hardships he faced during his break. Over the past decade, Woods had a divorce with Elin Nordegren and bore the grief of the death of his mentor and father, Earl Woods. Tiger Woods also went through four operations on his back and a spinal fusion. He was bedridden and thought his career was over due to his weak back. The loss in love and a parent, as well as Woods's multiple surgeries, took a toll on him, but the athlete remained resilient.                   
  His championship win showed people how times eventually do get better. Upon hearing about Woods' win, Laiba Nasir (10) commented, "When someone goes back to something, as Tiger Woods did with golf, it shows that if you're meant to win in the end, you will win no matter how many losses you have to face in the process."     
  Celebrities like Serena Williams and Stephen Curry commended his victory on Twitter. President Trump and former president, Barack Obama, also tweeted their congratulations to Woods. Trump even plans to award Woods with the prestigious Presidential Medal of Freedom.
  This victory was a sweet one for the golf athlete and he is ready to follow it with more wins. Woods currently plans to take another break and relax until May when he hopes to come back for the PGA Championship in New York.
About the Writer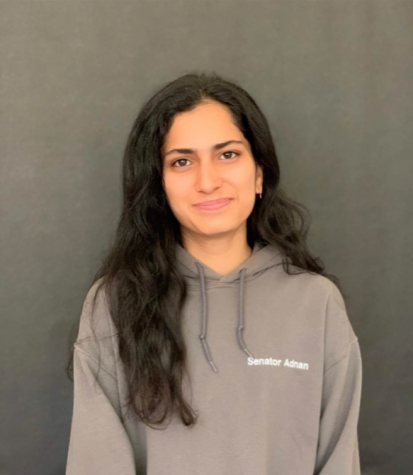 Aleeza Adnan, News Editor
Aleeza Adnan is the News Editor for Smoke Signals and a passionate advocate of global news awareness. When she is not writing about her convictions in...