#FinalFour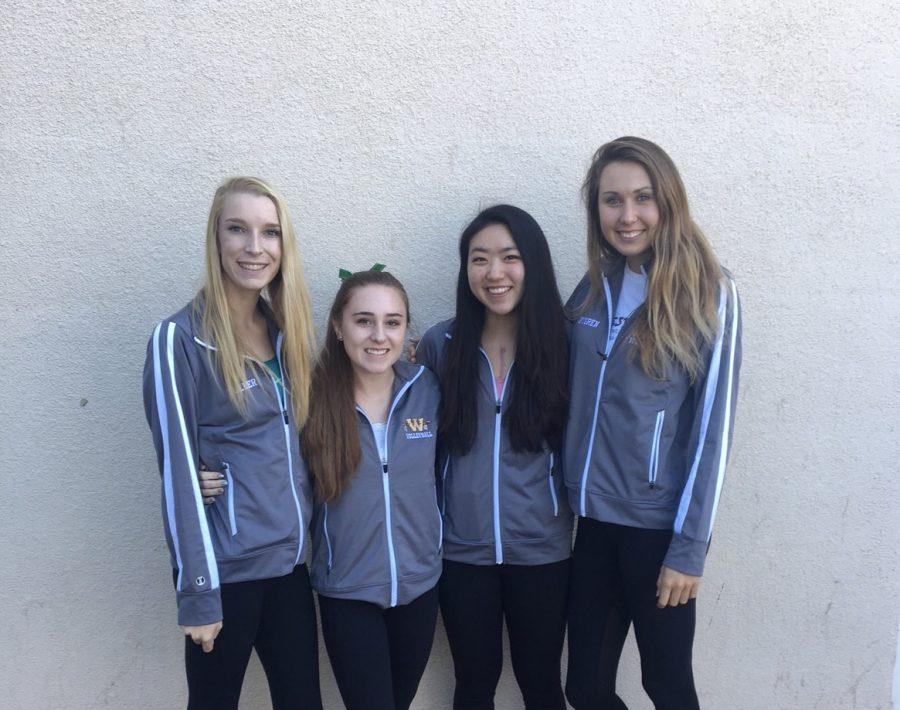 Anna Kim, Co-Editor in Chief
October 28, 2016
 In 2013, the freshmen volleyball team started with a little more than 30 players. Four years later, only four were left standing as they were getting ready for their last home game as high schoolers. On Tuesday, West High played their last league game against Torrance High in order to move onto the CIF playoffs. Since it was the last home game for Girls' Volleyball, the program had a ceremony for the seniors.
  Unfortunately for West, they lost 0-3 with close scores of 17-25, 23-25, and 23-25. Although the girls were not able to pull out a win, the seniors – Liina Nygren, Jennifer Fuller, Keri Isara, and Alyssa Hernandez – were able to bring excitement and competitiveness to the court.
  The tough loss against Torrance was mended by the amount of support from friends and family gathered in the West High gym.
  Varsity captain, Nygren, said, "I thought this day would come eventually, but I never thought it would come so fast. I'm pretty sad about the season ending because I love volleyball and I love the girls I play volleyball with." Similarly, setter Isara, said, "It was a really emotional night because it was potentially our last home game. The underclassmen made all of us seniors feel really special and overall it was a fun event! I'm definitely going to miss my teammates the most."
   Luckily for the #finalfour seniors and the rest of the varsity volleyball team, they were given another chance to prove themselves by playing North High, for the 3rd time this year, as a tiebreaker to see who would be able to advance. The game was held on Wednesday the 26th with West winning 3-0.
  While the seniors' time on the court is slowly coming to an end, the race for the CIF title is still in session. Announcements for when the CIF games start will be out next week. So listen up and come support Girls' Volleyball in their first round of CIF!