2023 Talent Show Rocks West High!
   On February 10, after many days of practicing, West High students walked into the bright spotlights to showcase their talents. West High's annual talent show is an example of pure dedication to creativity, from the students who perform to the students who put it together.  
   For many years, West High's Choir board has put together the talent show in hopes of sponsoring their elective and highlighting individual student talents. Ms. Glaser, the new choir teacher at West, allows her board to assemble the necessities for the talent show by themselves, leaving herself to oversee the board's decisions. She admired the student's dedication, saying they "set up the audition process, the Google form for people to sign up, and the posters for advertising." Ms. Glaser also mentioned that the board assembled a group of teachers by themselves — consisting of Ms. Angel, Ms. Milla, and Ms. Janicki — to judge which students would participate in the talent show. 
   For many, participating in the talent show isn't just about displaying special skills. For Simran Bhattacharya (11) and Riyana Roy (12), it is a means of representing their familial bond and cultural identity. Bhattacharya and Roy are cousins who performed an Indian kathak/Bollywood-style dance on the night of the show. Bhattacharya believed that the most memorable moment of the evening was when they first walked on stage and made eye contact with each other. "I think it gave both of us the confidence and energy to perform," added Bhattacharya. The dance was a big hit with the crowd, as the cousins won third place based on audience votes and $15 in ASB credit. Bhattacharya believes that the talent show is greatly important to West, as it "gives students the opportunity to showcase their talent and offer a chance to share their culture." 
   The second-place winners were a rock band known as Noir, making their debut appearance at the show with a cover of "Hole in the Earth" by Deftones. Noir consists of three students, Deshawn Moody (11) with vocals, Zoila Norwood (11) on bass, and Elijah Cattouse (11) on drums. Cattouse remembered practicing intensely for the performance, having multiple jam sessions over "a good couple of weeks." Even though he never "truly felt prepared," the performance went better than he expected, winning the group $25 in ASB credit. He thanked the talent show for the incredible experience, stating that the show "is important to West because it allows kids like [him] to get together with friends and perform." Cattouse also thanked everyone for the overwhelming support of Noir's efforts. 
   Representing her love for jazz and big band music, first-place winner Audrey Sanders (11) sang "Night and Day" by Frank Sinatra, winning $50 in ASB credit. Sanders wished more acts were included in the show since there were only ten performances. She encouraged more students to join the show next year, as it "gives [them] the opportunity to support one another and show off their various hobbies."
About the Contributor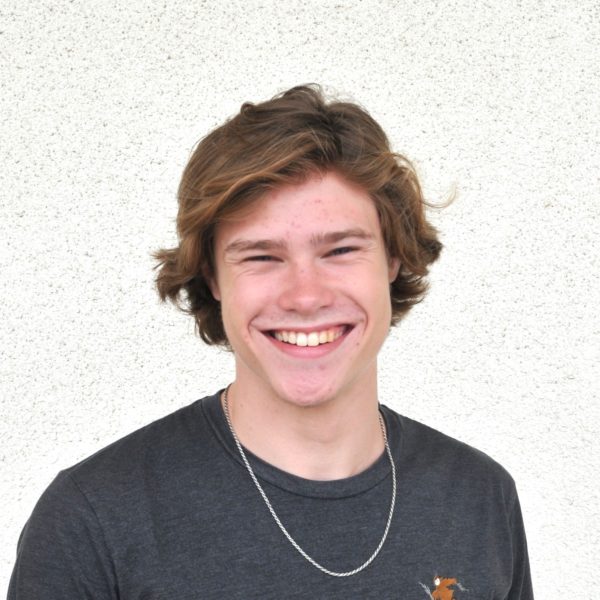 Anthony Parker, Entertainment & News Editor
Anthony Parker is the News and Entertainment editor for his second year on West Signals. He hopes to provide exciting coverage on the news and events in West's community. In his spare time, Anthony likes to read, work out, and make videos. He hopes to one day become a filmmaker.