Maricopa St. Haunted House Spooks Students
   During the dusk of night, students crowd together and line up down Maricopa street in colorful costumes. They wait to enter the mysterious and elusive Haunted Shack, a homemade halloween experience built by a local family. Colorful mists and lights surround people of all ages as they walk through the elaborate attraction. Halloween enjoyers never know what to expect in the Haunted Shack, but they are always in for a treat. 
   The Haunted Shack originally debuted in 1997 and since then had operated twenty-four different experiences. The creator of the attraction, Bob Peitzman, originally wanted to provide people with an experience like they've never seen before in the suburbs. He was always a tinkerer, and aspired to use his hobby to "create emotion in people like a good movie can." It was very gratifying for him to be able to create a complex attraction with tangible and augmented elements. 
   The shack typically takes about seven weeks to plan and set up, with the technical effects taking the most time to develop. Peitzman purposely makes the hallways in the attraction very narrow, which makes the shack seem much larger than it actually is. His goal is to "always have two distractions in every room; something you look at and something that actually scares you." This subconsciously disorientates the visitor and makes it hard to distinguish where they are. 
   Each year, visitors face new themes and scares in the Haunted Shack. Peitzman attempts to challenge himself each year to create a truly unique experience each October. His favorite theme was the "Top 10 Fears" year. The attraction based its scares off of the most prevalent fears in the United States. Peitzman thoroughly enjoyed this theme because it tackled the psychological fears of the visitors. However, the most successful year for the Haunted Shack was in 2020, during the COVID-19 pandemic. Peitzman built a large smoke monster prop on his front lawn since the virus prevented them from indoor scares. The monster gained social media popularity, which gave the Haunted Shack more notability.
   The Haunted Shack is now known to be one of the South Bay's greatest Halloween attractions. People of all ages come from long distances to participate in the experience. Visitors line up in long waits on Maricopa street in order to take part in the fun. Diego Melara (11) remembered being in a line for a long time, but he believes it was definitely worth it. Melara specifically liked the crawl space section of the shack, where visitors have the option to crawl through a tunnel to continue the maze. He recalls the section as "pretty scary. Like not knowing what's coming next because it's pitch black. You can't see what's in front or behind you. Melara greatly appreciates the Haunted Shack, saying it truly enhanced his Halloween experience. 
   Visitors share different ideas on what parts are the most scary. Etta Kolakowski (11) thought the mirror room "was the best part since it was just so disorientating." Peitzman set up a portion of the attraction to have multiple mirrors in it, which intended to make the visitors confused while trying to stay on track. Kolakowski thanked Peitzman and everyone involved with the shack, saying "the haunted house has made a lot of people's Halloween and their commitment to the house is admirable." 
   The long-standing tradition of the Haunted Shack is not only an admirable feat, but it is for a good cause. The shack is a free admission attraction, but staff encourages donations. Many would be surprised to learn that these donations go one-hundred percent to various charities. This year, the house collected donations for the Cancer Support Community South Bay. Due to their efforts, the shack has raised over ten thousand dollars to multiple charities. 
   Families and friends of the South Bay will be saddened to know that the 2022 Halloween season was the last operating year for the Haunted Shack. Peitzman decided to shut down the shack due to personal reasons and new opportunities. The opening of Peitzman's new haunted attraction in North Carolina greatly affected his decision. Peitzman wanted to open an experience in Los Angeles, but it was too costly. He had the idea of a haunt attraction in North Carolina for many years, and his dream has finally come to tuition. Peitzman thanked all of his visitors over the years, saying "If you got a chance to come through, I hope you had a good time! If you didn't, well, maybe you can come visit us in North Carolina next year!"
   The Haunted Shack was an experience that nobody could forget. Peitzman kept the Halloween spirit alive with his friends and family by transforming the outside of his house into something truly magical. The shack impressed visitors every year, providing new scares and fun. Although many are sad to know of the Haunted Shack's closing, Peitzman and his crew are moving on to bigger and better things. The South Bay will forever be grateful for the effort and determination put into the Haunted Shack. As time moves forward, change will always be inevitable. The Haunted Shack will always be remembered as a prime example of extreme Halloween spirit and outstanding persistence in making something extraordinary.  
About the Contributors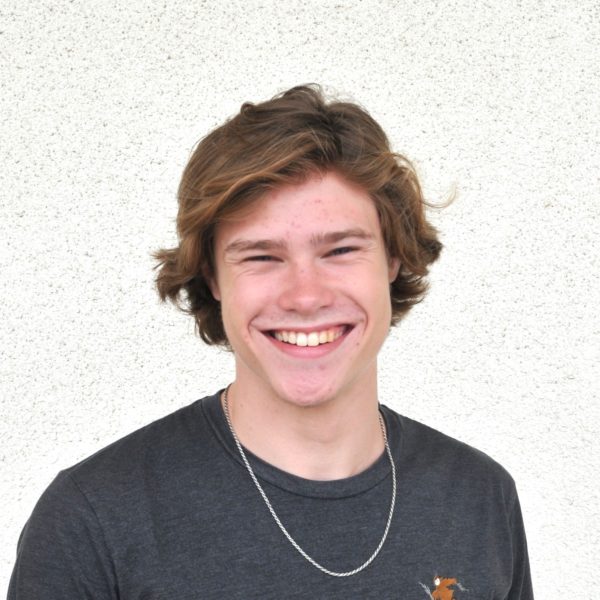 Anthony Parker, Entertainment & News Editor
Anthony Parker is the News and Entertainment editor for his second year on West Signals. He hopes to provide exciting coverage on the news and events in West's community. In his spare time, Anthony likes to read, work out, and make videos. He hopes to one day become a filmmaker.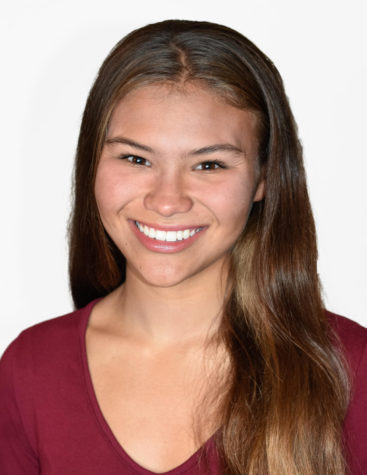 Sullivan Kolakowski, Visuals Editor
Sullivan Kolakowski is the Photography Editor and a senior at West High. This will be her third year in Signals, and she is eager to share her photography knowledge and experience with staff. In her free time, Sullivan can be found studying for her private pilot's license or surfing at the beach.