2020 AP Testing: Success or Failure?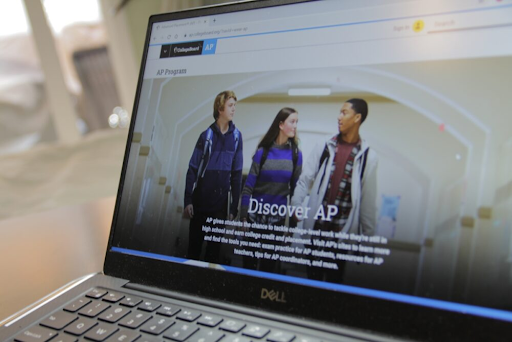 Every spring, for two weeks, students across the world take Advanced Placement (AP) exams.  Most are enrolled in AP classes, have been studying and preparing for an entire year, and hope to pass and get college credit.  And despite complications surrounding COVID-19, this year is no different.  From May 11th to 22nd, students all over the globe participated in the first ever at-home AP exams.
At the very first onset of coronavirus, AP students began to worry about their upcoming exams.  If America, not to mention the entire world, was still in quarantine by the time of testing, what would come of their AP exams?  In a poll, the College Board found that 91% of students still wanted to test.  So they created online exams―the first ever in AP history.
All tests were shortened to 45 minutes, which is considerably shorter compared to the two or three hours that most exams usually take.  Additionally, although most tests are usually broken up into sections with a variety of multiple choice and free response questions, only free response questions were tested this year.  That meant that most exams were shortened to only one or two questions.
Many students were outraged by the College Board's handling of AP testing.  Nancy Zeeb (10) took the AP World History test and commented, "I paid $100 for one test, even though the over two-hour long exam was shortened to only 45 minutes and one question to determine whether we get college credit or not.  [It's] ridiculous."
For AP World History, the test was shortened to a single essay.  Most of the test, including multiple choice and other free response portions, were cut out.  Most other AP exams were shortened in similar ways, drastically minimizing the scope of the test to a single topic and question.
Furthermore, submitting exams online came with a slew of problems: namely, issues with submission.  On May 11th, the first day of testing, Trevor Packer, Senior Vice President of AP College Board, took to Twitter to report that 98% of students who took the AP Physics C: Mechanics exam were able to submit, while 2% had issues.  But that 2% easily meant thousands of students who took the exam were unable to submit. As the first week of AP exams continued, students continued to experience issues.  Those who encountered submission issues were given the chance to enroll in a makeup exam in June.  But their original responses could not be graded.
After the first week of AP exams, the College Board announced that students who had submission issues would have the chance to submit their responses through an email address given to them after the exam.  However, this option was not open to students who experienced issues prior to the update.  In other words, students who encountered problems in the first week of AP testing will still have to take the makeup test in June.
While taking her AP Statistics test, Andrea Lai (12) found she could not submit.  "I was able to do it for the other tests," Lai said.  "I didn't do anything different for AP Statistics.  However, during the test, I was not able to click the 'attach photo' button and nothing was working."
The College Board continues to receive backlash from students around the world.  Many international students were forced to take their exams in the middle of the night, with the College Board offering no other option.  Some students felt that their exams were not created carefully and were too long to complete.  Many continue to rail against the College Board for charging full price despite the shortened test format.
Furthermore, backlash has manifested legally.  Several plaintiffs filed a lawsuit against the College Board for more than $500 million, enraged over technical glitches and submission issues.  The lawsuit also accuses the company of neglecting students with disabilities or a lack of proper technology.  Opinions over the lawsuit are mixed: some believe the plaintiffs' claims are baseless, while others agree that the College Board could have done more.
When asked if the College Board should be held accountable for this year's exam issues, Lai remarked, "100% yes.  Who else, if not them, had complete control over the plans and implementation of the test?"
AP exams and the College Board remain controversial topics.  But regardless of the many obstacles this year, AP testing for 2020 has concluded.  AP students across the world have studied and worked hard to earn college credit and prove their knowledge.  The first ever at-home AP exams are over.  (At least…if your submission worked.)