A Second Wave of COVID-19 is Likely, Experts Say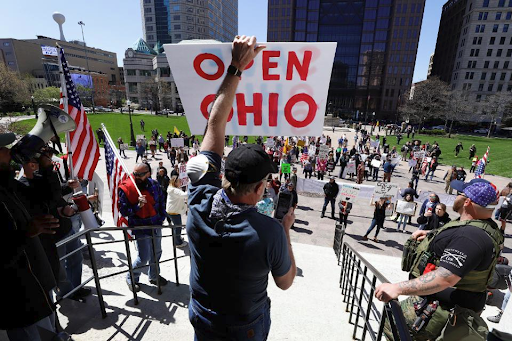 CDC officials and healthcare workers are warning of a second wave of COVID-19 in the fall and winter. Although coronavirus cases seem to be slowing or even decreasing across the nation, several doctors have predicted another wave of the virus, which might even be worse than the initial spread.
Dr. Anthony Fauci, leading immunologist and director of the National Institute of Allergy and Infectious Diseases, commented, "I'm almost certain it will come back, because the virus is so transmissible and it's globally spread."
Doctors predict the next onset to arrive in the fall and winter. Most coronaviruses in the same family as COVID-19 tend to peak during the winter. If COVID-19 follows that trend, it will coincide with flu season. Healthcare workers fear that the uptick in both coronavirus and flu infections could prove confusing, especially since they share several symptoms. In the winter months, healthcare systems could be put under more pressure.
Additionally, most Americans will still be susceptible to the virus. Cases have declined as a result of social distancing measures, but as lockdowns and restrictions loosen, the vast majority of people in the U.S. will still be at risk of contracting COVID-19.
Already, many states have begun to loosen lockdowns and restrictions. President Donald Trump has been pushing for the economy to reopen. Businesses are starting to resume. Experts and doctors are not against reopening, but continue to encourage the public to continue practicing social distancing and public health practices, such as wearing a mask and washing your hands.
When asked about reopening, Mariam Rizkalla (11), president of West High's Medical Club, added, "It is impossible to completely prevent the consequences of reopening, but if each is well-aware of the critical situation we're in and if each carefully follows the spread-prevention guidelines, we will be able to cooperate and create a safe environment."
In an interview with NPR, former director of the Office of Public Health Preparedness and Response at the CDC Dr. Ali Khan said, "It's a good time to remind people that 90% of America is probably still susceptible…We need to find those cases. We need to isolate them.'"
Doctors continue to call for increased testing across the nation. Despite efforts to ramp up the availability of testing, America is still lacking in tests, especially compared to several other countries hit by the virus, such as South Korea. More people have died from coronavirus in the U.S. than any other country, and deaths continue to rack up in the thousands every day.
Gavin Piedra (10), a volunteer at Harbor-UCLA Medical Center, offered his thoughts on what a second wave of the virus would entail: "We'd have to take a second wave much more seriously, and as a nation, we should be preparing for it adequately both in how we carry ourselves as citizens and supplying our hospitals for the difficult winter times."
Whether another wave hits or not, the verdict for now is clear: practice social distancing. Wash your hands. Be responsible citizens. Though it may appear that COVID-19 is lessening, the virus is far from gone.