MLB Asks for Donation Return from Cindy Hyde-Smith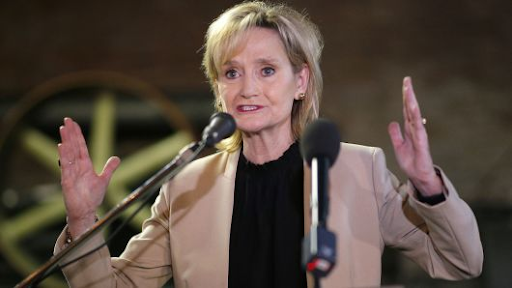 The MLB (Major League Baseball), who donated $5,000 to Mississippi Senator Cindy Hyde-Smith, is now asking for their donation back. This request is due to the now-elected senator's offensive comments pertaining to both hangings and voter suppression.
During her runoff campaign for the midterm elections against Mike Espy, comments made by the senator went viral on November 2nd in a Twitter video where she said, "If he invited me to a public hanging, [I would] be on the front row."
The comment was in response to a cattle rancher who supported her. Many found this remark to be especially insensitive due to Mississippi's history—the state is noted to have a higher number of lynchings than any other US state.
In another instance, while talking to supporters after the midterm elections, Hyde-Smith was caught on video calling voter suppression "a great idea." Later, this comment as well as her statement about hangings were dismissed as jokes.
Shruti Penumarti (9), who has an interest in news, said, "Politicians should be mindful of what they say. Their words hold impact and should be stated with care. They also [cannot] take their words back."
The MLB has a political committee which donates to many different politicians with opposing views, promoting MLB's views and causes.
Around the time of Hyde-Smith's remarks, this committee had donated $5,000 to her campaign. However, once word of the senator's inappropriate comments surfaced, MLB asked for the donation to be returned.
An MLB spokesperson stated, "The contribution was made in connection with an event that MLB lobbyists were asked to attend. MLB has requested that the contribution be returned."
In addition to MLB, other companies, such as Walmart, AT&T, and Pfizer, have also withdrawn support requested for their donations to be returned.
Gavin Piedra (9), who takes interest in politics, said, "Personally, I feel as though the companies/organizations like the MLB are right to withdraw their donations [from] Hyde-Smith. Her 'jokes' were already offensive enough, but the way she treated her mistakes after the jokes was disappointing."
The donation has yet to be returned, but many are awaiting Hyde-Smith's response to the backlash caused by her words.